French Ligue 1 - PSG vs. Montpellier - Odds and Preview - March 29th, 2013
Paris Saint-Germain (PSG) are hosts to Montpellier in the 30th round of French Ligue 1 on March 29th, 2013 at Parc de Princes stadium in Paris.
PSG are in first place with 58 points, five points ahead of second place Lyon, while last year's champions Montpellier are in 7th place with 45 points, six points behind 3rd place Marseille and very much in the game to make it to the UEFA Champions League next season, or more realistically the UEFA Europa League.
PSG have a huge game vs. Barcelona on Tuesday and it must be very hard for the team to concentrate on the domestic competition at the moment. Could Montpellier take advantage?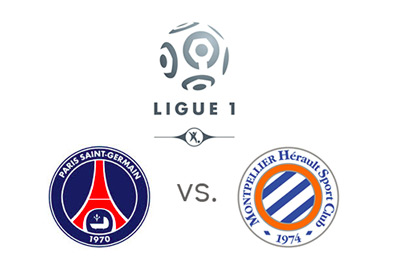 PSG -175
Draw +280
Montpellier +500
This means that a $175 bet on PSG would bring back $100 in profit while a $100 bet on Montpellier would bring in $500 in profit.
PSG are big favourites.
In their last league games PSG tied 4th place St Etienne 2-2 while Montpellier tied 19th place Troyes at home.
Earlier in the season Montpellier tied PSG at home 1-1 on November 11th, 2012.
With their eyes on Barcelona will PSG be able to focus vs. Montpellier? Zlatan Ibrahimovic is very likely to miss the entire game or at least a good chunk of it in preparations for playing against his former club in the Champions League. PSG are likely to play a few bench players vs. Montpellier which could create an opportunity for the visitors.
Lets see how this one plays out!