Game Preview: Tottenham vs. Liverpool - English Premier League - 15/12/2013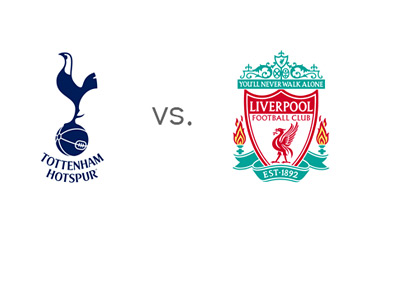 Tottenham are hosts to Liverpool in the sixteenth round of the English Premier League on Sunday, December 15th, 2013 at White Hart Lane in London. The kick-off is at 8pm local time.
After a debacle vs. Manchester City (6-0) in late November, Andre Villas-Boas and his team bounced back and are undefeated in their last five matches. First, they drew with Manchester United 2-2 at home, and then followed up with two away victories vs. Fulham and Sunderland. Most recently, Tottenham Hotspur beat Anzhi Makhachkala 4-1 in the UEFA Europa League. Roberto Soldado, the leading scorer for the Spurs, netted a hat-trick in that one. The Spurs are sixth in the EPL tables at the moment, eight points behind first place Arsenal.
Liverpool most recently beat West Ham United 4-1 at home, only days after they thrashed Norwich City 5-1. Luis Suarez was on fire vs. Norwich and scored four goals.
This was one of them
. It is safe to say that Liverpool are back on track since slipping vs. Hull City 3-1 at the beginning of the month. On Sunday though, Brandon Rogers will not be able to count on his two star players, Gerrard and Sturridge, due to injuries. The Reds are currently in second place in the EPL tables, five points behind Arsenal.
The odds for the upcoming match at White Hart Lane are:
Tottenham: 6/4
Draw: 12/5
Liverpool: 2/1
This will be a close contest according to the odds. Tottenham are the slight favourites. A 100 € bet on the Spurs could return 150 € in profit, while the same bet on Liverpool could return 200 € in profit.
The most likely score, according to the odds, is a 1-1 draw, valued at 11/2.
Luis Suarez, the EPL's leading goalscorer so far this year with twelve goals, is the favourite to score at 20/21. Roberto Soldado is the favourite to score for the Spurs at 7/5.
Over the last few years, the Spurs have had their way with Liverpool. Out of the last eleven encounters, across all competitions, they have won seven.
Let's see how things play out on Sunday!