Game Preview: Liverpool vs. Manchester City - English Premier League - Sunday, 01/03/2015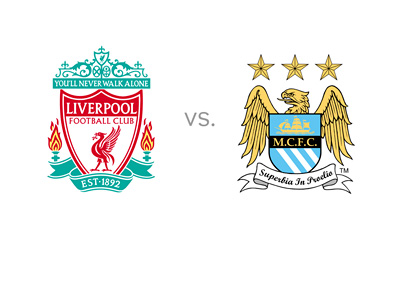 Both teams will be going into Sunday's EPL derby at Anfield after disappointing European outings. Manchester City had their defense taken apart at the Etihad by a fluid Barcelona 1-2 in the first leg of a Round of 16 clash earlier in the week. Liverpool on the other hand bid adieu to their Europa Cup campaign going down 0-1 to Besiktas in Turkey. The Reds' resurgent form in the EPL was nowhere to be seen there.
Liverpool will be aiming to find a place in the top four while Man City will be trying to regain the glory of the past two seasons. They are still five points behind Chelsea in the League standings.
Manager Brendan Rodgers felt that Liverpool's tiring schedule this week that included the trip to Turkey handed a much-rested Man City a 48-hour recess advantage going into the March 1 clash. So keeping midfielders Philippe Coutinho, Jordan Henderson and defender Mamadou Sakho from making the journey to Turkey could very well have been a strategic move by Rodgers to offset Liverpool's fatigue factor. Defeat at the hands of Barcelona apart, Man City seem to have been finding form in the Premier league crushing Stoke and Newcastle 4-1 and 5-0 respectively. They had in fact shown flashes of attacking vigour in their match against Barcelona in the 2nd half with Sergio Aguero showing that he is a striker to contend with. They will need to show that in Anfield if they are to make a match of it. Liverpool,too, will want to put their dismal Europa outing behind them. The Reds will try to hit Man City hard in the first half, considering the latter's propensity to find their rhythm late in the game. Expect the likes of Sterling, Sturridge and Coutinho to make speedy and incisive runs into the rival half. The City defense of Vincent Kompany, Zabaleta and co. could come under pressure quickly as Barcelona discovered at the Etihad last Tuesday.
The Reds go into Sunday's encounter on a ten-match unbeaten streak in the English Premier League and would like to repeat the 3-2 win at Anfield, the last time the two teams had met here. Man City will draw inspiration from their two thumping wins over Stoke and Newcastle and will expect their forward line comprising of the in-form Aguero, Edin Dzeko and attacking midfielders David Silva and Jesus Navas to deliver results. Manuel Pellegrini needs to think of something other than his customary 4-4-2 formation that Barca left in tatters.There is also pressure on the club from an unhappy owner Sheikh Mansour to perform. But with the exit of City from the Champions League being a high probability now, they can concentrate fully on getting their bearings right in the Premier League. Same applies to the Reds after their Europa exit.
Whatever it is, varying factors, both positive and negative, ruling both the teams, promises to make Sunday's derby a mouth-watering contest.
--
The betting odds for the game are:
Liverpool: 21/10
Draw: 13/5
Man City: 11/8