Game Preview: Galatasaray vs. Besiktas - Turkish Super Lig - Saturday, 22/02/2014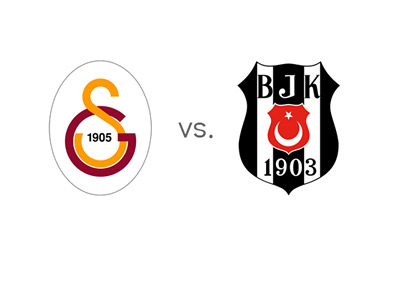 There is a big game brewing in Istanbul this weekend. On Saturday, February 22nd, 2014, second place Besiktas will host third place Galatasaray in the twenty second round of the Turkish Super Lig. With fifteen games to go in the season, and one point between these two fierce capital city rivals, this is a big one!
Games between Galatasaray and Besiktas are a riot sometimes; literally. Earlier in the season, Galatasaray was awarded a 3-0 derby win after fans charged the field and players had to run for safety. The rivalry between these two clubs has as much to do with politics as it has to do with sports.
Besiktas have won their last four league games and are now five points behind first place Fenerbahce in the standings. The team is in good form this season under Slaven Bilic as their manager. They recently signed the U.S. international, Jermaine Jones, on loan from Schalke. Besiktas, the oldest Turkish football club, are currently serving a one year ban from UEFA competitions for domestic match-fixing.
Galatasaray are the highest profile Turkish club in recent years. After a poor start to the season, the last year's champions have turned things around under the leadership of Roberto Mancini. Galatasaray are undefeated in their last ten games, including an epic 1-0 win vs. Juventus in the UEFA Champions League. Didier Drogba, Wesley Sneijder and Co. are hosting Chelsea in the round of 16 of the UCL on Wednesday, February 26th . This is a big week for Gala.
The odds for the upcoming game at the Turk Telekom Arena are:
Galatasaray: 17/20
Draw: 13/5
Besiktas: 3/1
Correct Score:
1-1 @ 6/1
1-0 @ 7/1
2-1 @ 15/2
2-0 @ 8/1
0-0 @ 10/1
0-1 @ 12/1
Goalscorer:
Burak Yilmaz: 1/1
Didier Drogba: 5/4
Umut Bulut: 6/4
Wesley Sneijder: 7/4
--
Hugo Almeida: 7/4
Olcay Sahan: 9/4
Filip Holosko: 9/4
This should be a great game!
The kick-off is at 8pm.