Game Preview: AS Roma vs. Juventus - Coppa Italia - Tuesday, 21/01/2014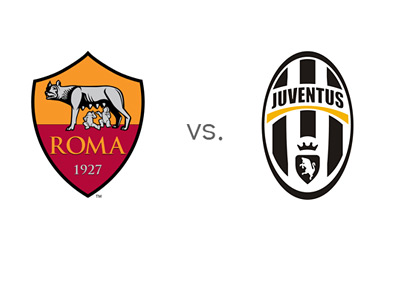 A midweek treat is coming to us from Italy, where Serie A's best two teams at the moment, AS Roma and Juventus, are squaring off in the quarter-finals of the Coppa Italia. The game will be played at Stadio Olimpico in Rome on Tuesday, January 21st, 2014.
AS Roma have only lost once this season and it happened against Juventus two weeks ago. It was a thrashing. The score was 3-0 and Juventus dominated. Now Juve are eight points ahead in Serie A tables and the 1/7 favourites to win the league again. Roma will have to try and avenge their loss in the Italian Cup. Aside from the collapse in Turin, Roma are playing great. Most recently, they beat Livorno 3-0 and Genoa 4-0. Roma have the tightest defence in Serie A this season, where they have conceded only 10 goals so far.
Juventus are on fire domestically. Out of twenty games played in Serie A, they have won eighteen. In their last two matches they beat Cagliari away 1-4 and Sampdoria at home 4-2. Juve are on a 12 match winning streak in the Italian league at the moment.
The Coppa Italia quarter-final is a one game affair.
Let's take a look at the odds:
Roma: 15/8
Draw: 23/10
Juventus: 7/5
To Qualify:
Roma: 1/1
Juventus: 8/11
It is going to be a tight match, according to the odds. A 100 € bet on the hosts to advance could return 100 € in profit, while the same bet on the Old Lady could return 72 €. The most likely outcome in regulation time is a 1-1 draw, offered at 6/1.
In twelve matches played at home so far this season (11 league and 1 cup), Roma are undefeated and have scored 28 goals and conceded 2. Let's see how things play out on Tuesday, when Juventus arrive to the capital.
This should be a great game!