English Premier League - 31st Round - Manchester United vs. Manchester City - Odds and Preview
First place Manchester United are hosts to second place Manchester City in the 31st round of the English Premier League on Monday April 8th, 2013 at Old Trafford.
With the title race pretty much over, last year champions Manchester City are poised to show that they deserve better than being 15 points behind their city rivals.
Man Utd 5/4
Draw 5/2
Man City 12/ 5
A $100 bet on Man Utd could bring $225 ($125 in profit) while the same bet on Man City could bring in $340 ($240 in profit).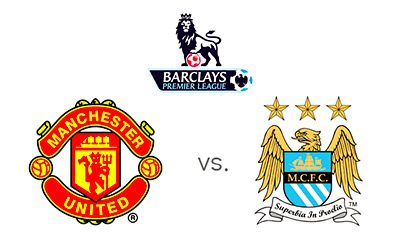 The news from Manchester United is that Wayne Rooney is set to return after a groin strain setback during the international break and Rafael is also fit to return after suffering from a similar injury. Vidic (back) and Evans (hamstring) are questionable for Monday.
Micah Richards and Maicon are suffering with knee injuries and they are out for Manchester City in addition to Jack Rodwell (hamstring) who is close to making a comeback. Everyone else is more or less fit.
Last season Manchester City beat Manchester United 6-1 at Old Trafford while earlier this season Manchester United took the spoils at the Etihad Stadium by winning 2-3.
Manchester United lost to Chelsea 1-0 in their last game in the FA Cup quarter-finals while Manchester City beat Newcastle 4-0 in the league.
The top 5 goalscorer odds are as follows:
Robin van Persia 6/5
Javier Hernandez 13/10
Wayne Rooney 13/10
Carlos Tevez 13/8
Sergio Aguero 13/8
A $100 bet on RVP to score brings back $220 ($120 in profit) while betting on Tevez or Aguero could return $262 ($162 in profit).
This should be a great match. Manchester City have a lot to prove after falling behind by 15 points in the league while Manchester United will want to put a stamp on their dominance.
Who do you have in the Manchester derby?