Game Odds - Manchester United vs. Everton at Old Trafford - February 8th, 2013
Update: Final Score -
Man Utd vs. Everton 2-0
--
On Sunday February 10th, 2013 at Old Trafford Stadium, Manchester United are hosts to Everton in the 26th round of the English Premier League.
Last time these two teams met at Old Trafford in April of 2012 the score was 4-4. When Everton hosted Manchester United in the 1st round of the 2012/13 season in August of 2012 the score was 1-0 for Everton.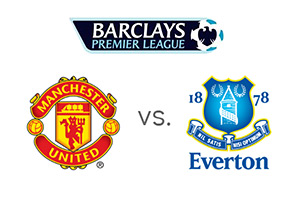 In the upcoming match the odds are heavily stacked in favour of the hosts.
Man Utd 8/13
Draw 3/1
Everton 4/1
This means that a $100 wager on Manchester United would yield a total of $161 while the same wager on Everton would yield a total of $500.
Manchester United are undefeated in the Premier League since November 17th, 2012 when they lost to Norwich City 1-0. Since then Manchester United have beaten the likes of Manchester City, West Brom and Liverpool. Most recently Man Utd beat Southampton 2-1 and Fulham 0-1. Man Utd are in the number one spot in the Premier League, 9 points clear of 2nd place Manchester City.
Everton are in 5th place after 25 rounds and they are undefeated in their last five Premier League matches. Their last loss came to Chelsea on December 30th, 2012 and since then Everton beat Newcastle and West Brom and tied Swansea, Southampton and most recently Aston Villa.
This should be a great match as Manchester United are looking to solidify their position at the top of the league while Everton are looking for a spot in the top 4 which leads to the UEFA Champions League.
Everton and Norwich City are the only two teams that beat Manchester United in the league so far this year.
Can Everton do it again?