Manchester City Financials in the 2012/13 Season - Quick Review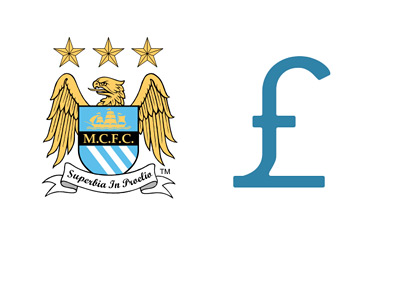 Manchester City announced record revenues of 271 million pounds in the 2012/13 season. They also announced a net loss of £51m.
In comparison, City posted revenues of £231m and a loss of £97m pounds the season before. In 2010/11, the loss was £194m.
The positive change since last year is the rise in commercial and matchday revenue. The negative change, as far as financials go, is the rise of the club's wage bill (£178m to £204m).
The player transfer activity is balancing out, according to the report. Less transfer fees are being paid and more fees are being received when compared to last two seasons.
Manchester City are heavily spending on developing their academy.
It looks like, overall, things are going well at the Etihad.
At this point in time, Manchester City are at the top of the English Premier League tables, in the finals of the Capital One Cup, in the semi-final of the FA Cup and in round of 16 of the UEFA Champions League. The revenue situation is looking good for 2012/13.
The media interest for Man City is growing locally and globally.
They are playing great attacking football!
Hopefully they can get it together before the Financial Fair Play rules kick in.
You can view the offical report
here
.