The International Champions Cup 2013 - Tournament Schedule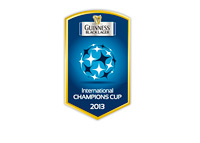 The International Champions Cup (ICC) 2013 schedule has been announced. The ICC is a new summer tournament sponsored by Guinness which is taking place in the United States with the exception of one game that will be played in Valencia, Spain. The tournament will take place between July 27th and August 7th, 2013.
The teams participating in the tournament are AC Milan, Chelsea FC, Everton, Inter Milan, Juventus, LA Galaxy, Real Madrid and Valencia.
Everyone starts the tournament playing in the quarter-finals, with winners advancing to the semis and losers being moved to fight for a fifth place finish. In the third round there will be games for 1st, 3rd, 5th and 7th place. Every team is guaranteed to play three matches.
The initial matchups are:
Milan vs. Valencia (Valencia, 27.07.2013)
Chelsea vs. Inter (Indianapolis, 01.08.2013)
The winners of the two matches meet in the semi-finals on 04.08.2013 in New York at 6:30pm and the losing teams meet on the same day at the same stadium couple of hours earlier at 4:00pm.
Juventus vs. Everton (San Francisco, 30.07.2013)
Real Madrid vs. LA Galaxy (Phoenix, 01.08.2013)
The winners meet in Los Angeles at 7.30pm on 03.08.2013, while the losing teams meet couple of hours earlier at 5:00pm at the same stadium.
The four games in the final round are played at the Sun Life Stadium in Miami on 06.08.2013 and 07.08.2013.
The championship game is at 9pm on 07.08.2013 and the game for third place is at 6.30pm on the same day.
The match for fifth place is at 9:00pm on 06.08.2013, while the game for 7th place is at 6.30pm on the same day.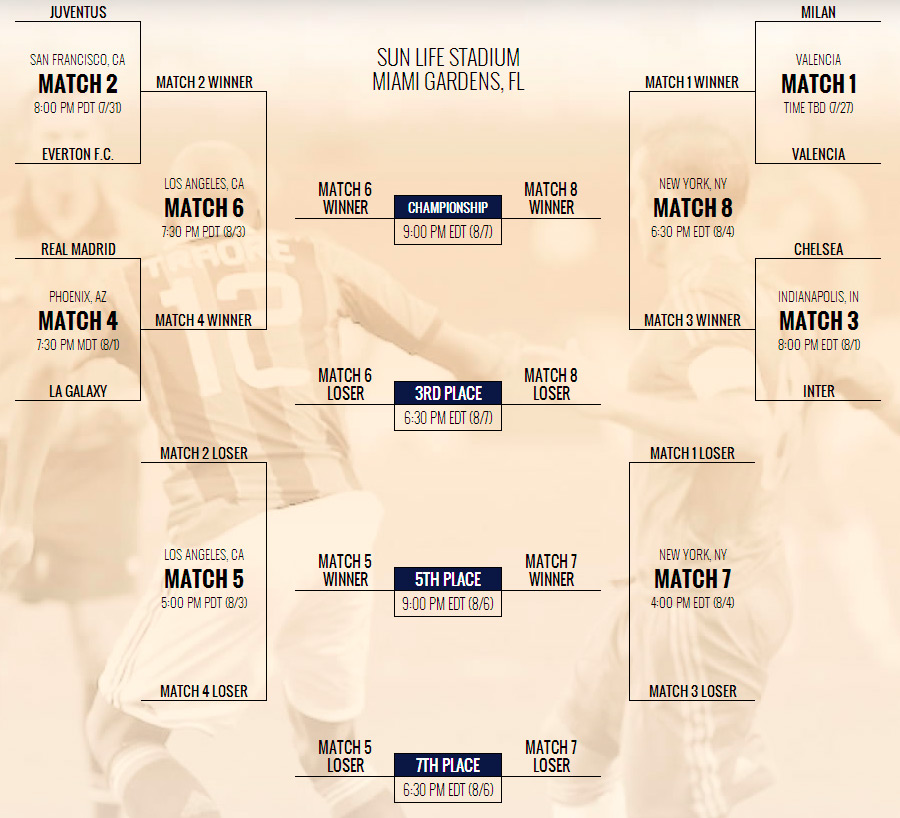 Click on image for closer view.
This should be a pretty exciting tournament featuring some of the best teams in the world.