Inter, Monaco, Roma and Seven Others Fined For Violating UEFA FFP Rules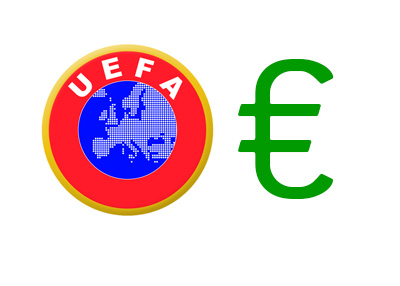 Ten more teams have been penalised for non-compliance with the UEFA Financial Fair Play (FFP) rules which were implemented by the organization couple of years ago. The most severe punishments were served to Inter Milan, AS Monaco and AS Roma.
Teams were hit with fines as well as restrictions on the maximum number of players they will be able to register for the upcoming UEFA competitions.
Inter Milan received the biggest penalty. Roberto Mancini's side will have to pay €6m and an additional €14m if they manage to earn that money over the next three seasons playing in UEFA tournaments. The club is also limited to registering only 21 players if it qualifies for next season's Europa League. The normal registration limit is 25 players.
Monaco have to pay €3m in fees and potentially €10m more over next three seasons. Their squad size for UEFA competitions was cut down to 22 players.
Roma were fined €2m and €4m more if they play in Europe over next three seasons. They are also able to register only 22 players in 2015/16.
The remaining seven teams that were punished to a lesser degree are Sporting Lisbon, Besiktas, Lokomotiv Moscow, FC Krasnodar, FC Rostov, Kardemir Karabukspor and CSKA Sofia.
Teams that settled with UEFA over FFP regulations earlier in the year are Hull, Panathinaikos, Hapoel Tel-Aviv and Ruch Chorzow.
--
One team that could potentially have a tough time with UEFA FFP rules for some time is AS Monaco. They have a very expensive (and out of form) Radamel Falcao on the books and if he is returned from loan by Manchester United balancing the books will be next to impossible.
--
Read more on
UEFA.org