Big Games Around Europe This Weekend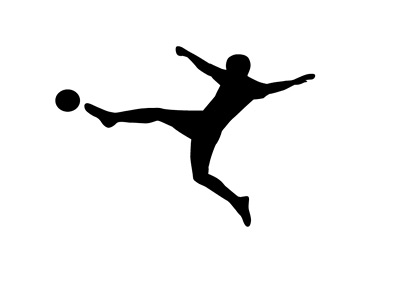 There is an extraordinary amount of hugeness going on in Euro football this weekend.
In Spain we have Real Madrid visiting their city rivals and this year's title contenders, Atletico Madrid, on Sunday, March 2nd 2014. Real Madrid are three points ahead in the standings and they have to play Barcelona couple of weeks from now. Two very important league games for Ronaldo & Co. Speaking of Ronaldo, he is making a return back from suspension on Sunday.
In Italy we have Roma squaring off with Inter Milan on Saturday and AC Milan vs. Juventus on Sunday. Yes please!
Bayern Munich vs. Schalke 04 in the German Bundesliga is on Sunday. Schalke 04 might have to take another beating, after losing to Real Madrid 1-6 in the UCL on Wednesday. Will Bayern try and outdo?
In the French Ligue 1, Paris Saint-Germain are hosting Marseille in the Le Classique (Derby de France).
Last but not least, in England's Capital One Cup final, we have Manchester City vs. Fulham on Sunday, March 2nd. Is Sergio Aguero making a return in this game?
--
The betting odds for the above games are:
Atletico Madrid: 12/5
Draw: 12/5
Real Madrid: 11/10
Roma: 8/13
Draw: 14/5
Inter Milan 9/2
AC Milan 13/5
Draw: 5/2
Juventus: 1/1
Bayern Munich: 2/11
Draw: 6/1
Schalke: 12/1
PSG: 1/3
Draw: 4/1
Marseille: 8/1
--
The challenging part is figuring out a way to watch all of them.
Enjoy the weekend!