Upcoming Games in the Last Week of August (2013)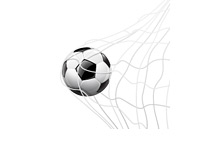 Let's take a look at some interesting games that are coming up in the last week of August 2013.
The English Premier League (EPL) is in full swing along with the Spanish La Liga, German Bundesliga and the French Ligue 1. The Italian Serie A is starting this weekend and there are several interesting UEFA Champions League (UCL) and Europa League (UEL) 2nd leg play-off matches lined up.
Saturday, August 24th, 2013
Aston Villa vs. Liverpool (EPL)
Sampdoria vs. Juventus (Serie A)
Dinamo Moscow vs. Zenit St Petersburg (RUS)
Sunday, August 25th, 2013
Tottenham Hotspur vs. Swansea City (EPL)
Malaga vs. Barcelona (La Liga)
Napoli vs. Bologna (Serie A)
Lille vs. St Etienne (Ligue 1)
Lazio vs. Udinese (Serie A)
Monday, August 26th, 2013
Manchester United vs. Chelsea (EPL)
Granada vs. Real Madrid (La Liga)
Tuesday, August 27th, 2013
SC Freiburg vs. Bayern Munich (Bundesliga)
Austria Wien vs. Dinamo Zagreb (UCL)
PAOK vs. Schalke (UCL)
Wednesday, August 28th, 2013
Legia vs. Steaua (UCL)
Milan vs. PSV (UCL)
Celtic vs. Shakhter (UCL)
Thursday, August 29th, 2013
Stuttgart vs. Rijeka (UEL)
Feyenoord vs. Kuban (UEL)
Spartak Moskva vs. St Gallen (UEL)
St-Etienne vs. Esbjerg (UEL)
Nice vs. Apollon (UEL)
Saturday August 31st, 2013
Juventus vs. Lazio (Serie A)
Schalke 04 vs. Bayer Leverkusen (Bundesliga)
This should cover it all.
Enjoy the games!