Spain vs. Netherlands - Game Preview and Betting Odds - World Cup - Group B - Friday, 13/06/2014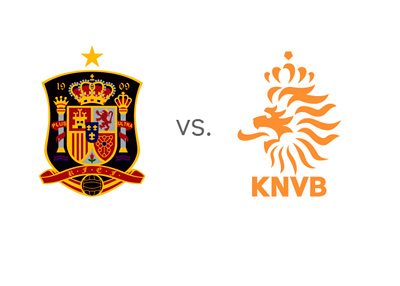 The first match in Group B of the 2014 FIFA World Cup, Spain vs. Netherlands, is taking place on Friday, June 13th at the Arena Fonte Nova in Salvador. This match is a repeat of the 2010 World Cup final.
The reigning world and European champions, Spain, qualified for the tournament by finishing first in their group, ahead of France, Finland, Georgia and Belarus. According to the odds, Spain's chances of retaining the World Cup title are third best at 6/1, only behind the tournament hosts and the neighbouring Argentina. Spain are famous for their tiki-taka, fast passing, football, which has won them countless trophies on the club and national level over the last few years. The big question is who will start up front vs. Netherlands. Will it be the native Brazilian, Diego Costa, who recently chose to represent Spain, or will it be Fernando Torres, who is a proven goalscorer for his country, but who has not impressed in his last three seasons at Chelsea FC?
Netherlands earned their spot in the World Cup with dominating performances during the qualifications. Arjen Robben and Co. finished first in their group, ahead of Romania, Hungary, Turkey, Estonia and Andorra, with nine wins and one draw. Along the way, Netherlands scored 34 goals and conceded only 5. The players to look out for on the Holland team are the ex. Inter Milan and current Galatasaray playmaker, Wesley Sneijder, and the Manchester United forward, Robin van Persie. The odds of Netherlands winning the tournament are valued at 33/1.
The odds for the upcoming match are:
Spain: 17/20
Draw: 12/5
Netherlands: 17/4
Goalscorers:
Diego Costa: 7/4
David Villa: 12/5
Fernando Torres: 12/5
--
Robin van Persie: 10/3
Jan Huntelaar: 15/4
Arjen Robben: 9/2
--
Spain are the favorites to win this match.
Let's see how things play out.
It should be a good one!
--
The other two members of Group B, Chile and Australia, will also lock horns on Friday.