Galatasaray Splurging in the Winter Transfer Window - Sign Didier Drogba and Wesley Sneijder
Turkish Galatasaray are gearing up to make some noise in the UEFA Champions League this spring after signing the Ivory Coast star Didier Drogba shortly after signing the Dutch international Wesley Sneijder last week.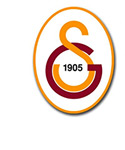 Ex Chelsea player Didier Drogba who helped the west London side to its first Champions League title last year signed to a 18 month deal with Galatasaray today which will see him playing in Turkey until the end of 2013/14 season. Drogba had a short six-month stint in China playing for Shanghai Shenhua leading up to a move back to Europe.
Last week Wesley Sneijder signed a three-and-half year contract with the Turkish giant who paid Inter Milan a fee in the region of £8.4m for his services. The Dutch international has not played for Inter since 25th of September 2012 because of a contract dispute and this makes him eligible to play in the UEFA Champions League for Galatasaray.
Where are all these funds coming from for Galatasaray to be able to sign such high profile players such as Drogba and Sneijder?
The answer is broadcasting rights. The league's broadcasting value has seen a 40 fold rise in the last 16 years and at 350 million Euros this season they are the sixth most valuable in Europe, rapidly catching up to Spanish La Liga, German Bundesliga, French Ligue1, Italian Serie A and finally the English Premier League.
Galatasaray, the Turkish champion are at the top of the Turkish Super Lig standings and are through to the last 16 of the UEFA Champions League where they face FC Schalke 04.
It will be interesting to see how quickly Drogba and Sneijder adopt to the style of play at Galatasaray and if there will be enough time for the team to mesh together and do some damage in Europe this spring.
Just like that, Turkish club football got a little more interesting.