Get Well Soon Neymar!
Neymar's injury is a crushing blow to the Brazil national team, the 2014 FIFA World Cup and all the football fans from around the world.
As we wait for more news about his condition (fractured vertebra), all we can do is hope to see Neymar back on the pitch as soon as possible.
Here is a pretty sweet picture of the Brazilian football superstar, posted by his teammate, David Luiz, via Instagram.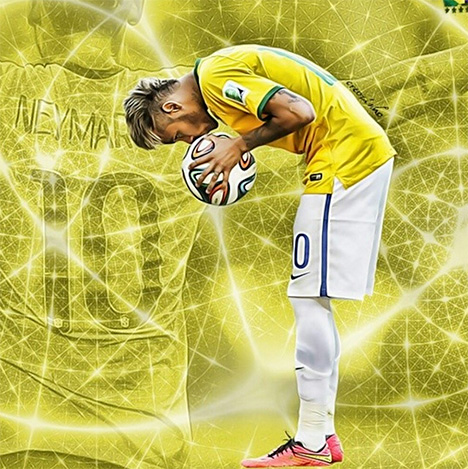 --
Neymar has won everything there is to be won in South American football. He is the essence of the current Brazil team and the poster boy for the 2014 FIFA World Cup. We look forward to seeing him conquer Europe as well in the coming years.
Forca Neymar!