The Football Week Ahead - August 16th - August 22nd, 2014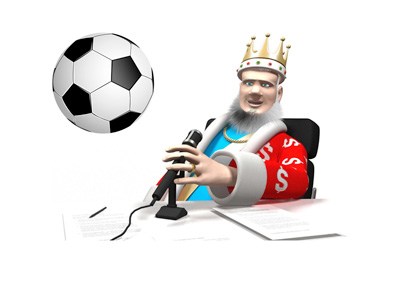 Let's take a look at the football week that lies ahead.
According to my calculations, between Saturday, August 16th and Friday, August 22nd, 2014, we have football action every day.
Over the weekend we have the first round of the English Premier League and the second round of games in French Ligue 1.
The Monday night game in England this week is Burnley vs. Chelsea.
On Tuesday, we have the first legs of the UEFA Champions League qualification playoffs, where the standout games are Besiktas vs. Arsenal and Napoli vs. Athletic Bilbao.
On Wednesday, there is more action in the UCL qualification playoffs and the big featured teams are Lille, Porto, Celtic and Zenit St. Petersburg.
On Thursday, there are thirty UEFA Europa League qualification matches. Tottenham Hotspur are playing and so are Dinamo Zagreb, Lyon, Panathinaikos and Real Sociedad.
On Friday, we have Bayern Munich vs. Wolfsburg, in the opening game of the German Bundesliga.
--
Football is officially back on the old continent.
And it is so good to have it back!