Top Goalscorer Odds - Euro 2016 Tournament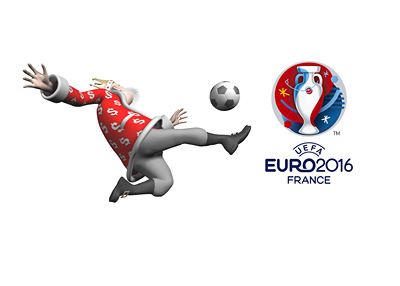 The Euro 2016 tournament in France is fast-approaching.
The nations of the old continent have been on international break for the past week or so, fine tuning their strategy and testing formations in friendly matches.
Countries that are expected to go far in the tournament, according to the odds, are the host nation France, Germany, Spain, England, Belgium and Italy.
Here are the Top Goalscorer odds for the Euro 2016 tournament:
Cristiano Ronaldo (POR) - 7/1
Thomas Muller (GER) - 7/1
Olivier Giroud (FRA) - 12/1
Antoine Griezmann (FRA) - 14/1
Robert Lewandowski (POL) - 14/1
Harry Kane (ENG) - 16/1
Romelu Lukaku (BEL) - 16/1
Diego Costa (ESP) - 20/1
Alvaro Morata (ESP) - 25/1
Anthony Martial (FRA) - 25/1
Mario Gotze (GER) - 25/1
Paco Alcacer (ESP) - 25/1
Zlatan Ibrahimovic (SWE) - 25/1
--
It is a shame that this list does not include the French striker Karim Benzema, who hasn't been a part of the national team lately because of his problems off the pitch.
So who will it be? There are some pretty outstanding names on the list above.
--
Just in case you are wondering, Jamie Vardy is valued at 40/1.