Euro 2016 Match Officials Compensation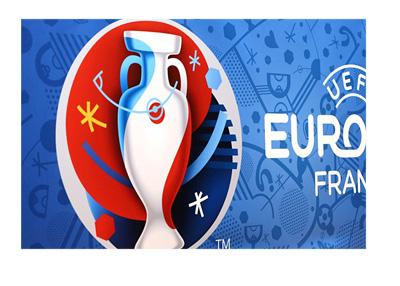 The other day we went over the prize purse for the EURO 2016 tournament currently taking place in France. Next, we take a look at what the tournament referees are making.
There are 18 main match officials at the EURO 2016.
During the group stage of the tournament the main referee receives €11,000 per match. The referee assistants receive €5,125, while the fourth official receives €2,000.
In the first knockout round the main referee receives €12,000.
In the quarter-finals that number climbs to €13,000.
For the semi-finals and the final, the main referee receives €16,000.
The maximum number of games a referee can officiate at the EURO 2016 is five. If, for example, a referee is in charge of two group games, a round of 16 game, a quarter-final game and the final, he is set to earn a total of €63,000.
--
The road to becoming a match official at a tournament like the EURO 2016 is tough. Only the best and the proven are considered for the job. The bar UEFA sets for referees is higher every year, with physical testing being a big part of it.
These are the 18 match officials the UEFA has chosen for the job at EURO 2016:
Mark Clattenburg (England)
Felix Brych (Germany)
Cuneyt Cakir (Turkey)
William Collum (Scotland)
Jonas Eriksson (Sweden)
Martin Atkinson (England)
Ovidiu Hategan (Romania)
Sergey Karasev (Russia)
Viktor Kassai (Hungary)
Pavel Kralovec (Czech Republic)
Bjorn Kuipers (Netherlands)
Szymon Marciniak (Poland)
Milorad Mazic (Serbia)
Svein Moen (Norway)
Nicola Rizzoli (Italy)
Damir Skomina (Slovenia)
Clement Turpin (France)
Carlos Velasco Carballo (Spain)
--
Considering how much pressure the referees are under in a tournament such as the Euro Cup, the money they earn is well deserved.