New Premier League Season Promises to Entertain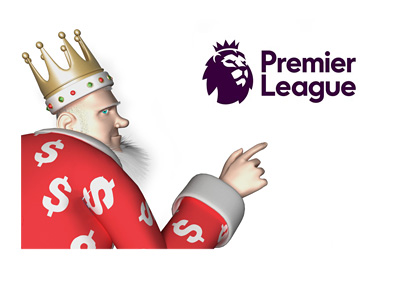 The new season of the English Premier League will soon be upon us and it looks to be a memorable one. It would seem that there has never been this many stars in the EPL at one point in time, be it on the coaching or player level.
On the coaching side we now have superstar managers Pep Guardiola, Jose Mourinho, Antonio Conte, Claudio Ranieri, Jurgen Klopp and Arsene Wenger all competing in the same league week after week.
As far as players go, while no big names have left England so far this summer, several have arrived. Some of the new faces include Zlatan Ibrahimovic, Leroy Sane and Henrikh Mkhitaryan. Paul Pogba is also on his way to the Premier League according to the reports.
The English Premier League is a growing empire. It is a place with the highest concentration of talent and money. It is a league where five or six teams have a legitimate chance of winning the title each season. It is the league that everyone wants to watch.
Here are the odds of winning the 2016/17 season of the EPL:
Manchester City: 5/2
Manchester United: 10/3
Chelsea: 11/2
Arsenal: 6/1
Tottenham: 9/1
Liverpool: 28/1
Leicester: 80/1
West Ham: 80/1
Everton: 100/1
Southampton: 100/1
Stoke: 500/1
Crystal Palace: 750/1
Sunderland: 1000/1
Swansea: 1000/1
Watford: 1000/1
Bournemouth: 1000/1
Middlesbrough: 1000/1
Hull: 1500/1
Burnley: 1500/1
West Brom: 1500/1
--
Pep Guardiola and Manchester City are the early favourites.
The first round of games will take place on Saturday, August 13th, while the first Manchester Derby, starring Pep, Mourinho and Zlatan, is on September 10th.
Enjoy the new season everyone!