English Premier League - Earnings from Broadcasters - 2012/13 Season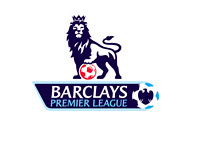 The English Premier League website (see link below) announced, today, the per team earnings breakdown from broadcasting in the 2012/13 season.
Manchester United tops the list with total EPL broadcasting revenues at £60,813,999, followed by Manchester City who cashed in £58,143,890.
The way the earnings are calculated is as follows: The cash from overseas broadcasters is split evenly among the 20 Premier League teams, while half of the domestic TV income is is split evenly, a quarter is shared depending on the club rankings and the remaining quarter is distributed depending on how often the team is broadcast.
This year marks the end of a 3-year broadcasting deal for the English Premier League and the start of a new deal, which will see the annual revenues rise from 3.5 billion pounds to 5.5 billion pounds. This means that the next year champions could earn as much as 100 million pounds from broadcasting alone.
Here is a full list of EPL clubs and their share of the broadcasting pie:
Arsenal £57,110,685
Aston Villa £44,967,538
Chelsea £54,995,224
Everton £51,770467
Fulham £45,320,953
Liverpool £54,843,042
Man City £58,143,890
Man Utd £60,813,999
Newcastle £45,168,771
Norwich £46,076,834
QPR £39,752,462
Reading £40,029,786
Southampton £43,809,191
Stoke £44,565,072
Sunderland £43,455,776
Swansea £47,588,596
Tottenham £55,876,247
West Brom £48,344,477
West Ham £48,746,943
Wigan Athletic £40,785,667
Source:
Premierleague.com