Eden Hazard Given Number 10 Shirt at Chelsea FC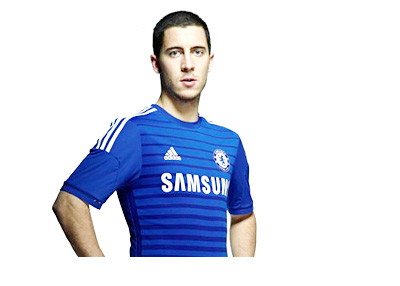 Within 24 hours of the news that Paris Saint-Germain were to put in a huge offer for the services of Chelsea's Eden Hazard, the London side announced that they are giving the Belgian international the club's number 10 jersey.
Eden Hazard had an outstanding season at Chelsea FC and is well deserving of the vacant number 10, last worn by Juan Mata, who made a switch to Manchester United last winter.
Time over time this season, the Belgian international has been linked with a move to Paris-Saint Germain. He has given plenty of hints that he would love to join the French champions, none bigger than when he wore the PSG jersey in a post game interview with Canal+ after the first leg match of the UEFA Champions League quarter finals.
According to the reports, Hazard also met with the PSG owner, Sheikh Tamim bin Hamad al-Thani, at some point in March of this year.
Hazard (23) is one of the biggest young prospects in the game at the moment and it will be interesting to see how this situation evolves over the coming months.