David Luiz Passes Medical at PSG and Agrees on Terms - Becomes World's Most Expensive Defender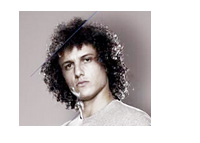 According to the reports in the UK, the Chelsea FC midfielder, David Luiz, is about to become the most expensive defender in the game, after he completes his transfer to Paris Saint-Germain for £40-£50m or so.
David Luiz has passed his medical exam at PSG today and has also agreed on contract terms with the French club. We expect the official announcement to be made soon.
It is interesting that PSG now have the world's three most expensive defenders in Brazil internationals Thiago Silva, Marquinhos and David Luiz.
In addition to being one of the most expensive footballers in the world, David Luiz is one of the world's most popular players as well, with 7.7 million likes on Facebook and 2.3 million followers on Twitter (@DavidLuiz_4).
--
Seems as Chelsea FC are serious about rebuilding their squad this summer.
It also seems that PSG do not care for UEFA's Financial Fair Play (FFP) rules.
--
There could potentially be some funny moments at PSG involving Ibra and Luiz.
Is Eden Hazard next?