Odds to Win the Upcoming Copa America 2016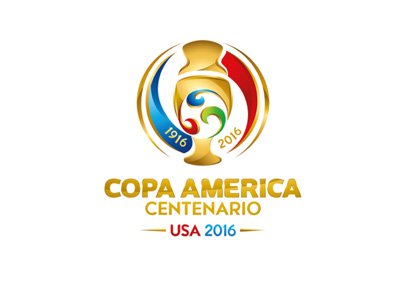 The Copa America 2016 starts tomorrow.
The South American football competition, which is celebrating it's 100th year of existence, will be held for the first time in it's history outside of the continent borders. It will be held in the United States of America.
Copa America is the oldest football competition in the world and it is usually played every four years. Chile won the tournament last in 2015.
This summer's edition is a special one, being played out of the 4 year cycle to celebrate the centenary.
Instead of the usual 12 nations competing for glory, there will be 16. Ten countries are from the South America CONMEBOL and six are from North, Central American and Caribbean Association CONCACAF. The teams are divided in four groups, with two teams from each group advancing to the knockout round. The tournament final will be played on June 26th at the Metlife Stadium in New Jersey.
Some of the biggest football stars of today will be on display over the next three weeks. Messi, Suarez, Higuain, Sanchez, Coutinho, Cavani, Di Maria and Chicharito are some of the more recognizable players that will be gracing the fields across the United States. Argentina are the favourites to win, but anything can and will happen.
The odds for winning the Copa America 2016 are:
Argentina: 15/8
Brazil: 9/2
Chile: 15/2
USA: 9/1
Uruguay: 9/1
Colombia: 10/1
Mexico: 10/1
Ecuador: 33/1
Costa Rica: 66/1
Peru: 66/1
Paraguay: 80/1
Venezuela: 100/1
Jamaica: 200/1
Panama: 200/1
Bolivia: 200/1
Haiti: 750/1
The top goalscorer odds are:
Lionel Messi (ARG): 9/2
Sergio Aguero (ARG): 7/1
Gonzalo Higuain (ARG): 8/1
Edinson Cavani: (URG): 12/1
Oliveira Jonas: (BRA): 10/1
Luis Suarez: (URG): 12/1
Alexis Sanchez (CHI): 12/1
Givanildo Hulk (BRA): 16/1
Javier Hernandez (MEX): 20/1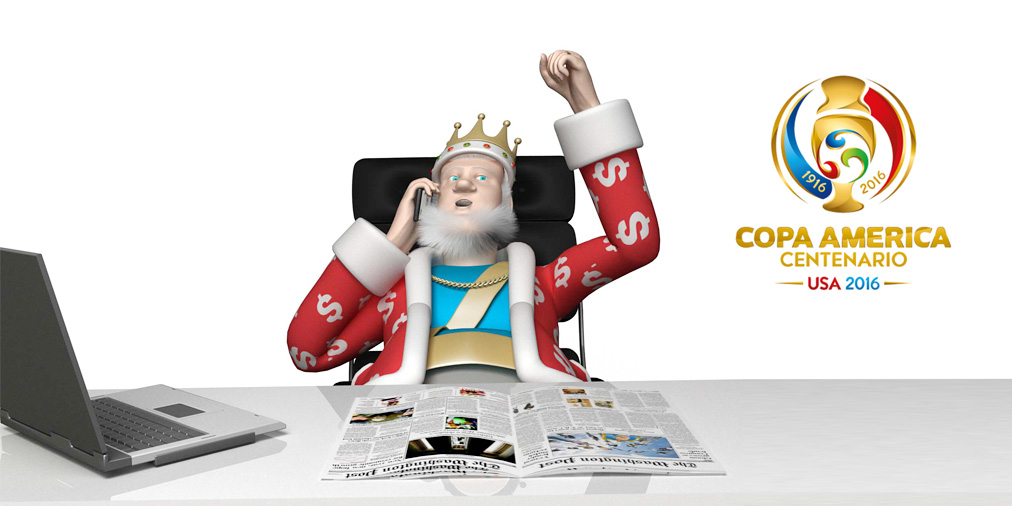 With the Copa America starting on June 3rd and the Euro Cup starting on June 10th, the start of 2016 summer is action packed to say the least.
What a treat for football fans world-wide!