Chinese Super League Growing at Mega Speed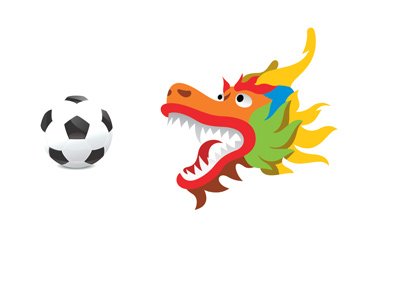 China is taking football very seriously these days.
The Chinese Super League (CSL) is expanding at an incredible speed. The star players and managers from all over the football world have been signing for CSL teams, with new transfer and salary records being broken frequently.
The latest marquee-signing is the 25-year-old Brazilian attacking midfielder Oscar, who was snapped up for 52 million pounds by Shanghai SIPG. This is a record figure paid so far by a Chinese club. He will earn 400 thousand pounds per week there, which surpasses the salaries Lionel Messi and Cristiano Ronaldo receive from Barcelona and Real Madrid respectively.
Looks like the next mega-signing is Carlos Tevez, who is to become the highest paid footballer, earning 32 million pounds per year playing for Shanghai Shenhua.
Fueled by massive state and private investment, China is entering year three of a ten-year plan to try and rehaul their sports economy, with football on the forefront. The government plans to develop 100,000 grassroots players by year 2020, build 70,000 more pitches and open 20,000 new football schools.
China is currently 83rd in the FIFA rankings and the goal is to change that. The country wants to host World Cups and stand a chance of winning them.
The Chinese Super league has come a long way in recent years. It was only in 2012/13 that Didier Drogba briefly played there, having to end his contract early due to financial irregularities.
Now with players and managers in their prime going to China, how long until CSL becomes one of the world's most popular leagues? How long will it take recently hired coaches like Andres Villas-Boas and Manuel Pellegrini to raise the bar on the field?
--
It will be interesting to see how this plays out.