Chelsea FC Announce Financial Results for the Year Ending June 30th, 2013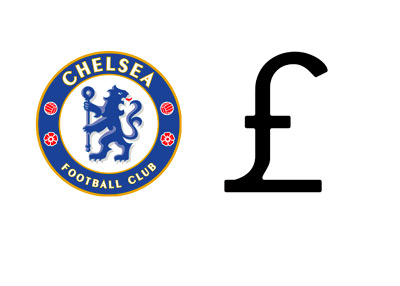 Chelsea FC plc announced their financial results for the year ending June 30th, 2013. Despite a £49.4m loss last season, when combined with the previous accounting year, the club looks to satisfy UEFA's Financial Fair Play rules.
The total turnover for the twelve month period was £255.8m, which is a new club record. Chelsea FC have the fifth largest revenues of all football clubs in the world, according to the
Deloitte Football Money League Report
.
The club's commercial income rose 19% from the previous year to £79.6m, thanks to new partnerships with Audi, Delta and Azimut Hotels. Chelsea FC signed their biggest deal to date with Adidas in June of 2013, a 10-year contract extension worth £300m, but those numbers will be recorded in the 2013/14 accounts.
Overall, new player signings and a turbulent season on the pitch were part of the reason for the financial losses in 2012/1013. After winning the UEFA Champions League in 2011/12, Chelsea were knocked out of the competition at the group stage level the following year. For the record, Chelsea FC did end up winning the, less prestigious, UEFA Europa League in 2012/13.
After posting a small profit of £1.4m in 2011/12, Chelsea are back to their heavy loss-making ways. In the past decade or so, Roman Abramovich has subsidized the club with over £1bn in investments.
The UEFA Financial Fair Play Rules, which took effect in 2011/12, allow a deviation of up to €45m (£37.5m) during the first two-year accounting period. Chelsea FC are confident that once expenditures on youth development, infrastructure and charitable giving, which combine to a total of around £15m, are excluded from the equation, they will comply.
According to the Chelsea FC plc chairman, Bruce Buck, the long-term objective for the club is financial sustainability.
...
It will be really interesting to see the latest financial results of Manchester City FC and PSG who seem to be making a joke of the UEFA's FFP rules.