Bayern Munich 2013/14 Season Wage Bill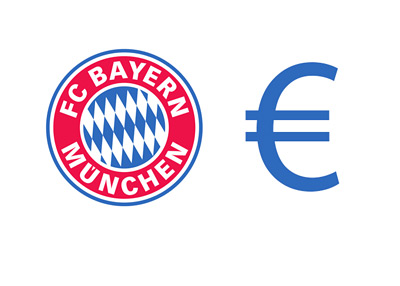 According to the German magazine Bild, Bayern Munich's 2013/14 season wage bill totals two hundred and three million euros.
The highest paid member of the current European champions is the team's coach, Pep Guardiola, who earns €17m per year. Next ones in line are the Ballon d'Or nominee, Franck Ribery, and the 2013 summer signing, Mario Gotze, who both receive €12m per year.
Here is the full list of current annual salaries at Bayern Munich:
Franck Ribery - €12m
Mario Gotze - €12m
Philipp Lahm - €10m
Bastian Schweinsteiger - €10m
Thiago Alcantara - €8m
Thomas Muller - €8m
Manuel Neuer - €8m
Arjen Robben - €7m
David Alaba - €7m
Javi Martinez - €6m
Jerome Boateng - €6m
Daniel van Buyten - €5m
Mario Mandzukic - €5m
Rafinha - €5m
Toni Kroos - €4.5m
Claudio Pizarro - €4.5m
Dante - €3.5m
Holger Badstuber - €3.5m
Xherdan Shaqiri €2.5m
Diego Contento - €2m
Tom Starke - €1.5m
Pierre-Emile Hojbjerg - €1m
It is a little surprising to see Mario Mandzukic and Toni Kroos in the bottom half of the list of Bayern's highest paid players. They are both starters and have played nearly every league game this season. This is probably the reason why Toni Kroos has been making a fuss about his contract renewal lately.
--
Robert Lewandowski, who is set to join Bayern on a five-year deal this summer, will receive €11m per year.