Supercopa de Espaņa - Barcelona vs. Atletico Madrid - 28/08/2013 - Odds and Preview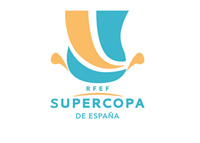 Barcelona host Atletico in the second leg of the Spanish Super Cup on Wednesday, August 28th, 2013 at Camp Nou Stadium. The score in the first match was a 1-1 draw.
Barcelona are the heavy favourites to win in front of their home crowd. The odds are as follows:
Barcelona: 4/11
Draw: 4/1
Atletico: 7/1
A $100 bet placed on the hosts could return $36 in profit, while the same bet on Atletico Madrid could return $700 in profit.
This should be a highly entertaining game. David Villa scored against his former team last week in Madrid and the odds of him scoring again at Camp Nou are 2/1 (bet $100 to profit $50). The odds of Lionel Messi scoring are 1/4 (bet $100 to profit $25) and Junior Neymar is valued at 4/6 (bet $100 to profit $66).
Can Atletico stun the hosts and lift the Supercopa de Espaņa trophy on Wednesday, or will Barca run them over and claim their first title of the season?
Looking forward to this one!