Audi Cup 2013 - Allianz Arena, Munich - Tournament Schedule and Format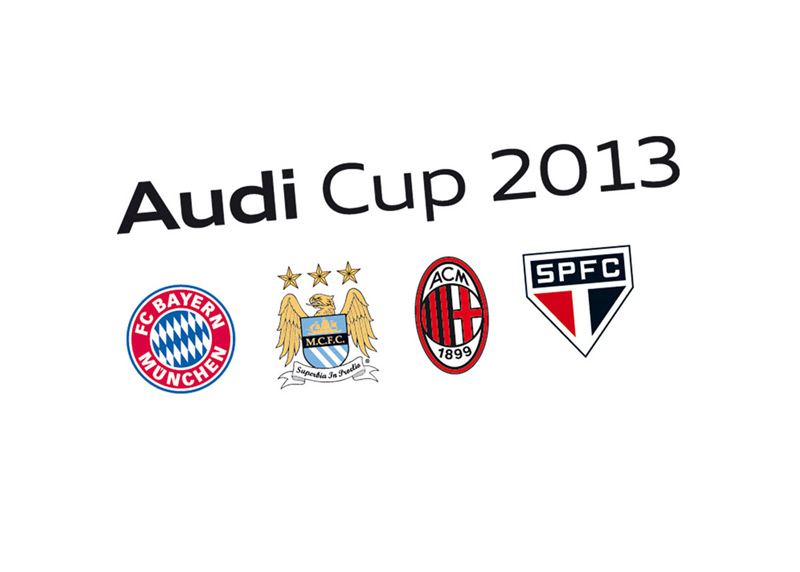 The third edition of the bi-annual Audi Cup football tournament is set to take place at the Alianz Arena in Munich on July 31st and August 1st of 2013.
In addition to tournament hosts Bayern Munich, the teams invited to this year's friendly competition are Manchester City, AC Milan and Sao Paulo. This should be an exciting event featuring four of the top teams in today's football.
The tournament format is simple. Two semi-final games are played back to back on July 31st, followed by the final and the match for 3rd place which are played the next day on August 1st. Kick-off times for both dates are 18:15 and 20:30 CET and the matchups are yet to be announced.
Considering that there are no major international tournaments taking place this summer, Audi Cup 2013 is likely going to attract a fair bit of attention from football fans. The ticket prices start from €20 per day and the Allianz Arena is expected to be packed and buzzing.
Bayern Munich won the Audi Cup in 2009 by beating Manchester United in the finals via penalties, while in 2011 Barcelona were the best team.
The Audi Cup 2013 will be the first real test for Pep Guardiola as the coach of Bayern as well as for Manuel Pellegrini who just took over the managing job at Manchester City.
If Man City are matched up against AC Milan then we will likely see Mario Balotelli playing against his old club.
Audi Cup 2013 sounds like a lot of fun!