Odds for Arsenal vs. Liverpool Premier League Match - January 30th, 2013
Arsenal are hosts to Liverpool in what looks to be the most exciting matchup in the 24th round of the Barclay's Premier League. The game is taking place on January 30th, 2013 at the Emirates Stadium in London.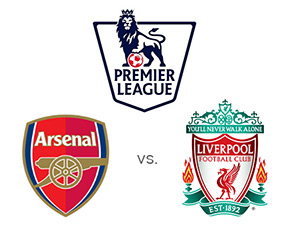 Arsenal are favourites to win.
Arsenal 5/4
Draw 23/10
Liverpool 11/5
This means that a successful $100 bet on Arsenal would yield $125 while the same bet on Liverpool would yield $220.
Arsenal are in 6th place after 23 games with 37 points while Liverpool are right behind them in 7th place with 34 points. This is an important game as both teams are fighting for top 5 spots that lead to Europe next season.
Arsenal most recently beat West Ham at home 5-1 after losing to Chelsea 2-1 and Manchester City 0-2.
Liverpool beat Norwich 5-0 at home last after losing to Manchester United 2-1 and beating Sunderland 3-0.
Last time these two teams played at the Emirates Stadium as part of the Premier League in August of 2011 Liverpool beat the hosts with the score of 0-2.
At the start of this season on September 2nd Liverpool hosted Arsenal in the 3rd round of the Premier League at Anfield and the score in that match was 0-2 for Arsenal.
This should be a great match as rivalry between these two teams goes well back into the past.