The 2014 World Cup Calendar by Sports Advertising Photographer Tim Tadder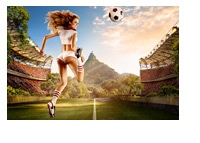 A serious tournament, like the upcoming 2014 FIFA World Cup in Brazil, is worthy of a serious calendar full of beautiful babes. Olabuenaga Chemistri ad agency partnered with sports advertising photographer Tim Tadder and digital artist Mike Campau to create just the one.
Here we present the amazing 2014 World Cup Calendar.
At the bottom you can find the 'making of' video as well as links to the artist page and higher resolution images.
Enjoy.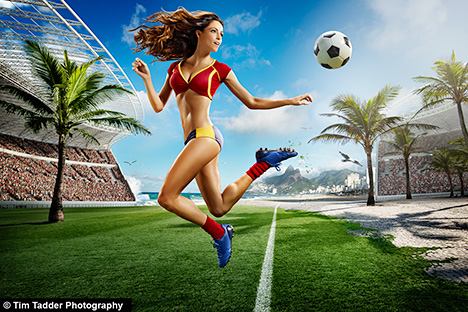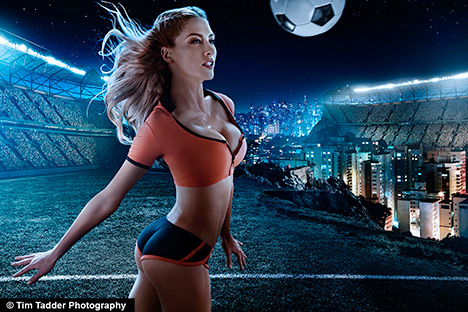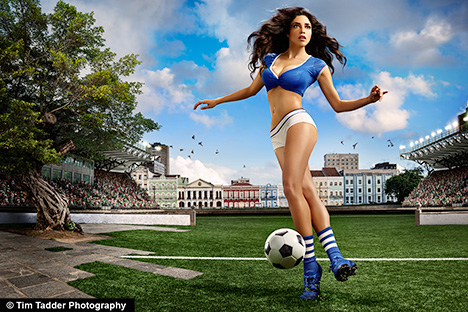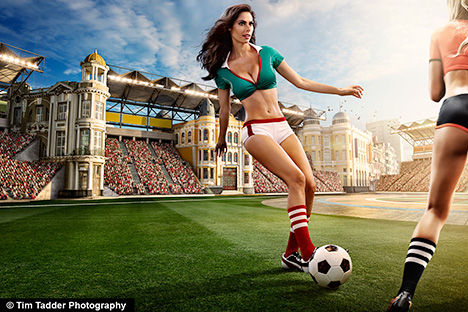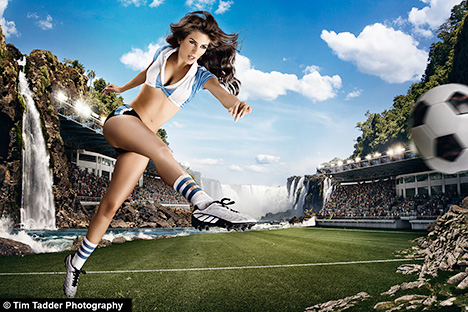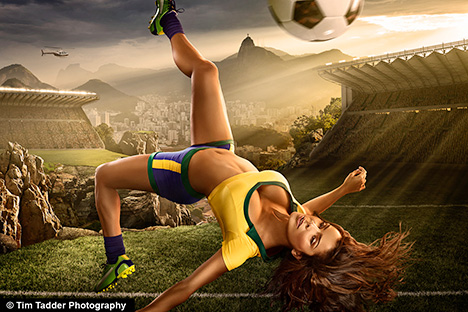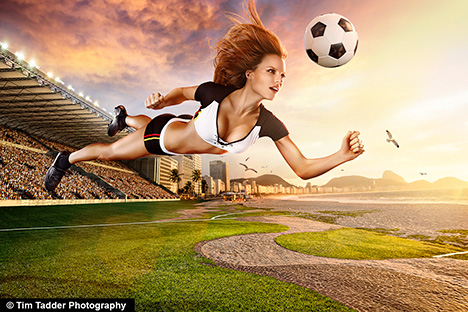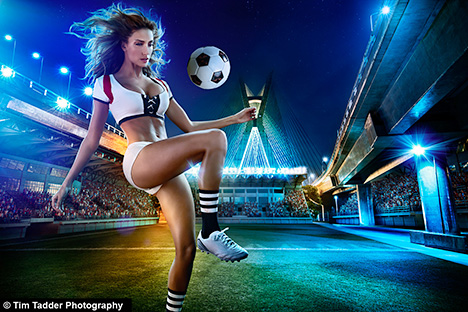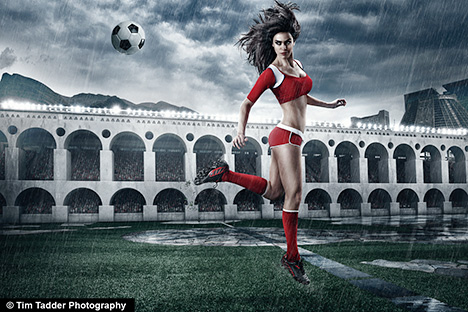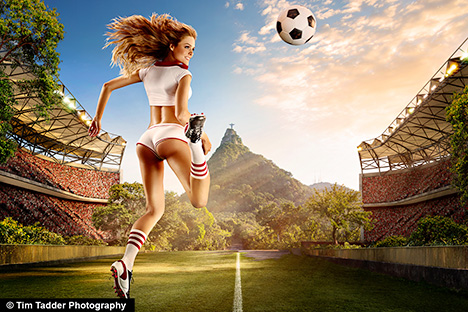 --
Photographer:
Tim Tadder
Source:
Behance