Eli Manning Vowed To Sit Out Entire 2004 Season if Chargers Drafted Him
Published on August 19th, 2022 5:18 pm EST
Written By:
Dave Manuel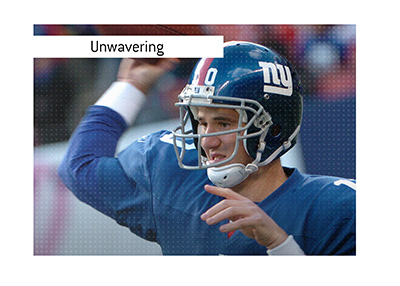 Eli Manning had a message for the San Diego Chargers - don't draft me.
Heading into the 2004 NFL Draft, Eli Manning was the consensus top player available.
Quarterbacks like Eli Manning didn't come along too often, and the Chargers (who owned the #1 pick in the draft) were not about to let him slip through their fingers, despite the fact that they already had a QB (Drew Brees) on their roster.
-
Eli Manning, however, wanted nothing to do with the Chargers.
Despite the fact that Manning's agent represented the Chargers coach, star running back and QB at the time, Manning wanted nothing to do with San Diego.
Draft me, Manning said, and I'll hold out for the entire 2004 season.
-
The San Diego Chargers called Manning's bluff, and drafted him with the #1 overall pick.
Manning was NOT pleased, and an uncomfortable photo was taken of Manning holding up a Chargers jersey alongside the owners of the franchise.
Manning remained steadfast - I won't play for you.
The Chargers thought that maybe they could talk Manning into joining their team, though Manning was certain that San Diego was not the right spot for him.
In later years, Manning would reveal the reason for not wanting to play in San Diego - he didn't feel that they could properly help him develop into a top quarterback.
After all, Drew Brees was struggling (at the time), and the team had had a disastrous experience with Ryan Leaf five years before that.
The days ticked away, and Manning still refused to play for the Chargers.
-
The Chargers would eventually capitulate, moving Manning to the New York Giants.
The Chargers would end up receiving Philip Rivers, a 2005 first round pick, a 2004 third round pick and a 2005 fifth round pick.
The 2005 first round pick would turn into Shawne Merriman, while Philip Rivers would develop into an excellent quarterback.
Eli Manning, on the other hand, would enjoy a Hall of Fame career in New York that would yield multiple Super Bowl rings.
-
In the end, things worked out well for both teams.