Guide on How to Bet on the Horses!
--
Click Here To Bet The Horses Now!
Twenty years ago, a person didn't have many options if they wanted to bet on horse racing.
You could head down to the local race track, though you'd only be able to place a wager on the races that were being run at that particular track.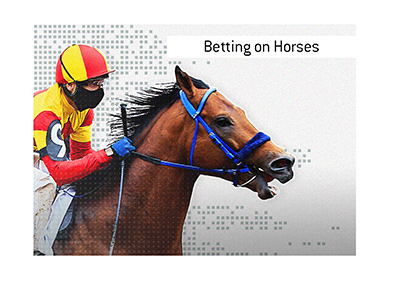 If you lived in a country like England, you could head down to your local betting shop to place a wager, though this could be inconvenient.
If you lived in practically any other country, you'd probably be out of luck if you wanted to bet on something like the Kentucky Derby or Grand National.
In this day and age, things have changed dramatically with the surge in popularity of online sports betting. Now, depending on the country that you live in, you can easily sign up for a sports betting account and place a wager on practically any horse race in the world.
No longer do you have to place your wagers in dingy, smoke-filled betting parlours. No longer do you have to find a local bookie who will take your action.
Now, you can place bets from the comfort of your own home, with companies that are publicly traded and worth billions of dollars. The local bookie has been replaced by top-of-the-line technology and fantastic customer service. Betting is big business now, and most of the companies involved are of the highest quality.
These online sportsbooks offer betting on all of the biggest global horse races, including:
-Kentucky Derby
-Preakness Stakes
-Belmont Stakes
-Grand National
-Cheltenham Gold Cup
There are literally thousands of horse races that take place across the globe every year, from Australia to the United Kingdom to the United States to Hong Kong. With an online sports betting account, you can easily bet on practically any race that you want.
-
If you open an account by clicking the link above, you will enter a world where you have practically the complete catalog of horse races in front of you.
You will also be able to enter any number of different wagers, including:
Win Bets (Who do you think will win)
Place Bets (If you think your horse will finish in first or second place)
Show Bets (If you think your horse will finish in first, second or third place)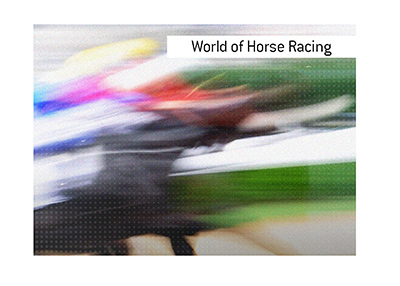 In addition, if you want to increase your potential payouts, you can also bet on exactas, trifectas and superfectas.
With the exacta, you need to properly pick the first AND second place finishers of the race.
With the trifecta, you need to properly pick the first, second AND third place finishers of the race, all in the proper order.
If you want to have a truly large potential payout, you can also try the superfecta, which is when you attempt to correctly pick the first, second, third AND fourth place finishers of the race, all in the correct order.
When you hear about people winning hundreds of thousands of dollars at the horse track, there are usually betting on things like the superfecta.
-
As mentioned, these online sportsbooks will allow you to bet on any number of races across the globe.
If you want to bet on something truly big like the Grand National or Kentucky Derby, these sportsbooks will have any number of betting options.
If you want to bet on a local race in Australia, these sportsbooks will probably have odds on that as well.
-
The biggest plus of betting with a big online sportsbook is that you can easily move money off and on the site. I usually use my Visa to quickly move money onto the site, and I never have any issues with withdrawals.
In addition, customer service is a big thing for me, and I always like to have somebody to talk to if I am having an issue. Try getting that level of service with a local bookie!
On top of that, the biggest plus is probably the wide spread of different events that you can bet on - try betting on a horse race in New Zealand if you are using a local bookie in England!
-
Why not enjoy horse racing from the comforts of your own home by opening up a sports betting account? If you are anything like me, you will be blown away by the options that are available.
Forget the smoke-filled betting shops and shady local bookies - open up an account and open up the doors to betting on horse races around the world!