Where To Bet on Eurovision?
--
Click Here To Bet on Eurovision Now!
Eurovision, aka the Eurovision Song Contest, is a massively popular music competition that was first created back in 1951.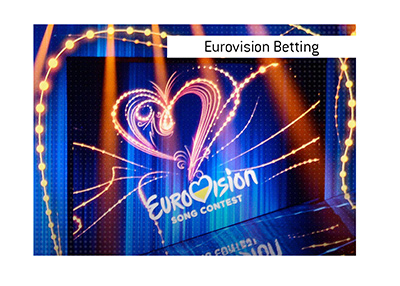 The international music competition is open to all European Broadcasting Union countries, as well as selected invited associate members.
Each participating country sends an original three minute song that will be performed on television and radio.
The qualifying songs are performed by each country's performers.
There is a semi-final round and final round.
Voting works like this:
Each country will have two sets of votes:
1) The general public's votes
2) A "professional jury's" votes
Each group will rank their 10 favourite songs - the least favourite of these 10 songs will receive 1 point, the 2nd-8th next songs will receive a corresponding number of points, the second favourite song will receive 10 points and the favourite song will receive 12 points.
Countries can not vote for themselves.
The mix of jury/public voting is used for both the semi-finals and finals.
-
The 2022 Eurovision contest has a clear favourite to win - Ukraine.
Ukraine will be represented by the Kalush Orchestra, who will be performing their song "Stefania".
Due to the ongoing situation in Ukraine, the country is expected to carry the public vote, which will greatly enhance their chances of winning.
-
Here are the betting odds for the top 10 countries to win, courtesy of Bet365:
Source: Bet365
Time Stamp:
May 7th, 2022 12:41 am EST
Odds Subject to Change
Ukraine, 1.72
Italy, 6.00
Sweden, 6.00
United Kingdom, 13.00
Spain, 17.00
Greece, 23.00
Norway, 46.00
Poland, 51.00
Netherlands, 67.00
Serbia, 67.00