How The NFL and College Football Were Changed By The Dolphins Passing on Drew Brees
Published on June 29th, 2023 11:33 am EST
Written By:
Dave Manuel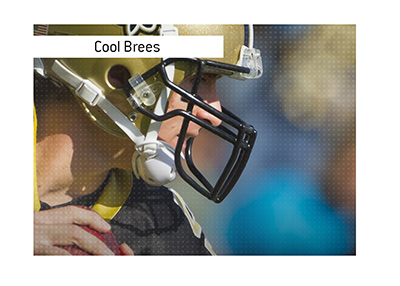 During the 2005 NFL season, the San Diego Chargers had a legitimate "QB controversy", as they had both Philip Rivers and Drew Brees under contract.
Brees played the 2005 season under the franchise tag, which meant that the Chargers were going to have to pay up in order to keep him.
At the end of the 2005 season, Brees badly hurt his shoulder, as he suffered a torn labrum and some rotator cuff damage.
The Chargers offered Brees a 5-year, $50 million deal. Brees asked for more money, the Chargers refused and Brees started to meet with other teams.
-
One of those teams was the Miami Dolphins.
At the time, the Dolphins were coached by Nick Saban, and they desperately needed a quarterback.
Nick Saban wanted Brees - the Dolphins thought differently.
Miami's doctors examined Brees and had worries about Brees' shoulder - in fact, they advised the Dolphins not to sign him.
Saban thought Brees was worth the risk, while the Dolphins thought otherwise.
Instead, the Saints signed Brees to a 6-year, $60 million deal, while the Dolphins ended up signing Daunte Culpupper instead.
-
According to Saban, he made the decision to leave the Dolphins as soon as the Saints signed Brees.
Saban would stay on for one more year at Miami before signing with Alabama in early 2007.
-
Think about the impact that this one event - the Dolphins' doctors electing not to give Brees a passed physical - had on both the NFL and college football.
To start, think about the impact on the AFC East. Would the New England Patriots have had as much success if Brees and Nick Saban were battling against them every year in the AFC East? How many of the Patriots' titles would have been denied if Brees was slinging it in Miami during New England's glory days?
The impact on college football, however, would have been even greater.
Since leaving Miami, Nick Saban has solidified himself as one of the greatest college coaches of all time (if not the greatest), leading Alabama to six national titles.
Would Alabama have had anything close to that level of success without Nick Saban? Probably not.
The Dolphins electing to pass on Drew Brees changed not only the NFL forever, but also college football.