Money Redistributed To Players Beneath Jade Roper Tolbert
Published on January 25th, 2020 10:09 pm EST
Written By:
Dave Manuel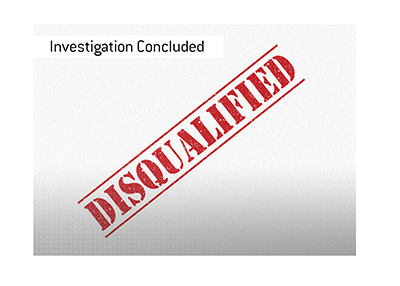 DraftKings has made their decision after weeks of investigation.
Jade Roper Tolbert, a former "The Bachelor" contestant who won DraftKings' Millionaire Maker in early January, has had her victory rescinded.
While not getting into specifics, DraftKings has removed Tolbert from the contest, and winnings have been redistributed throughout the rest of the line-up.
This is particularly good news for "spclk36", who is now the official winner of the event. This bump from second place to first place is worth $900,000 to "spclk36", who is now the official winner of the $1 million prize.
"spclk36" had hired a lawyer to presumably sue DraftKings for the $900,000, though that obviously won't be necessary now.
There is no word as to whether or not Jade Roper Tolbert and her husband will hire a lawyer.
-
In early January, Jade Roper Tolbert won the Millionaire Maker. DraftKings congratulated Tolbert on her victory, and she joked about it on Twitter, talking about how she liked DK Metcalf that week and her husband didn't.
Some sleuths started looking into Tolbert and her husband, and alarm bells immediately went off. Both Tolbert and her husband, Jake Tolbert, had entered 150 entries each (the maximum allowable) into the tournament, and they had targeted different quarterbacks.
DraftKings has strict rules against collusion, and there was strong enough evidence to warrant an investigation from DraftKings.
Exceeding the total limit of teams by teaming up with another person is collusion and gives you an advantage over the rest of the field. Instead of having 150 unique line-ups, Tolbert and her husband had nearly 300 unique line-ups, which is against DraftKings' terms and services.
Jade Roper Tolbert and her husband said that the result was nothing but "good luck", though DraftKings clearly disagreed.
The Tolbert's defence seems to be that DraftKings was aware that they were husband and wife, as they reportedly had a shared payment method that required additional verification from DraftKings. Having said that, this doesn't really have anything to do with the accusations of collusion, as it was clear that they were targeting different quarterbacks.
-
There is no doubt that collusion happens on a regular basis on DraftKings, though Tolbert and her husband were likely caught due to their "fame".
Source: ESPN.com -
Ex-Bachelor Contestant $1 Million DFS Results Amended