Trump's Move Proved To Be Massive Business Gaffe
Published on March 7th, 2023 6:54 pm EST
Written By:
Dave Manuel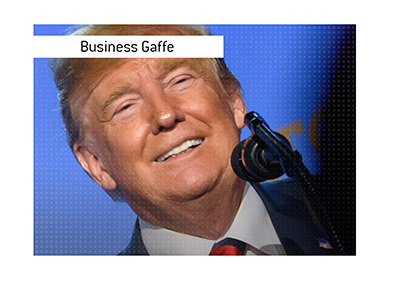 "I feel sorry for the poor guy who is going to buy the Dallas Cowboys".
These words were once uttered by President Donald Trump after he reportedly turned down the opportunity to buy the Dallas Cowboys.
According to Trump, he could have potentially purchased the team from then-owner Clint Murchison, Jr. in 1984 for $50 million, which works out to about $150 million in today's dollars.
In late 1988, Trump was once again reportedly interested in buying the Cowboys, only for the team to be eventually sold to Jerry Jones.
-
Here is what Trump had to say at the time about not buying the Cowboys:
"I feel sorry for the poor guy who is going to buy the Dallas Cowboys. It's a no-win situation for him, because if he wins, well, so what, they've won through the years, and if he loses, which seems likely because they're having troubles, he'll be known to the world as a loser".
Trump said that he didn't believe there was much room to "profit" from the team, given the "expensive" price of the team.
Instead, Trump decided to buy the New Jersey Generals of the USFL for a reported $9 million, saying that this purchase would yield a much higher "return on investment".
-
The USFL would eventually go under, leaving Trump with nothing to show for his purchase.
The Dallas Cowboys, on the other hand, are worth $8 billion, which resulted in a staggering profit for Jerry Jones.
In the years after his flirtations to buy the Cowboys, Trump made efforts to buy both the New England Patriots and Buffalo Bills, but would ultimately strike out in both bids.