Curfew, Dedicated Security Team Included in Dez Bryant Agreement
Published on July 10th, 2023 4:40 pm EST
Written By:
Dave Manuel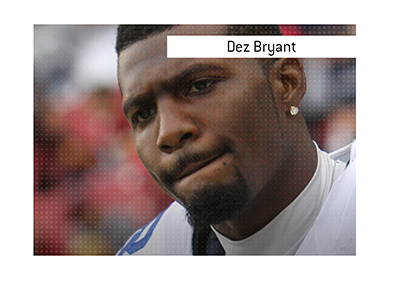 In 2011, Dez Bryant established himself as one of the most electric young wide receivers in the NFL, catching 63 balls for 928 yards and 9 touchdowns.
The Dallas Cowboys had a star on their hands.
The problem?
Dez Bryant was getting into trouble.
-
The Dallas Cowboys wanted to protect their asset and help to ensure that Dez kept himself out of trouble.
In July of 2012, Dez Bryant and David Wells, who worked with the Dallas Cowboys, signed a "Security Detail and Consultant Agreement".
Here are a few of the items that Dez Bryant agreed to in the contract:
1. 12 am curfew unless pre-approved by the Dallas Cowboys (if approved by the Cowboys, Dez would be accompanied by members of the Cowboys organization)
2. No clubs, strip clubs or parties.
3. No alcohol permitted; alcohol testing would be done to ensure this.
4. Two counseling sessions per week for 1 year.
5. 3-Man Security Team to accompany Dez at all times - 365 days per year, 24 hours a day.
6. Dez driven to and from games, practices and appearances by authorized personnel.
7. Surveillance cameras installed at Bryant's residence.
8. David Wells must be aware of Bryant's whereabouts at all times.
9. All Dez Bryant relationships must be brought to the attention of David Wells.
10. No negativity on social media.
-
In exchange for David Wells' "services", Dez Bryant had to shell out nearly $17,000 per month.
In the end, the headache for Dez was worth it, as he was able to ink a 5-year, $70 million deal with the Cowboys in 2015, though he would only end up earning $45 million of that amount.
-
Dez Bryant and the Cowboys would deny the existence of this agreement for years, though a lawsuit would eventually bright it to light.