These Records Will Never, Ever Be Broken
Published on March 2nd, 2022 5:37 pm EST
Written By:
Dave Manuel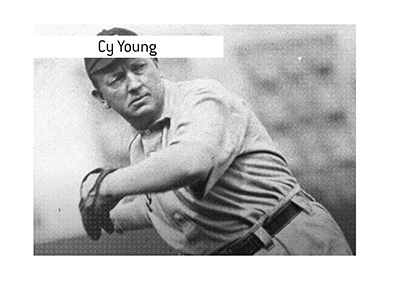 Cy Young is one of the greatest baseball players of all time, and is certainly one of the best pitchers to have ever lived.
In fact, the Cy Young Award is given to the most outstanding pitcher in the American and National Leagues every year.
Cy Young has three (at least) pitching records that will never, ever be broken.
Ever.
They are:
1.
511 Wins.
Over a 22-year career, Cy Young posted a total of 511 wins.
This included five seasons with 30 or more wins, and 20 seasons with 15 or more wins.
The current active leader for wins in Major League Baseball is Justin Verlander, who currently has 226 total wins over his career.
2.
7,356 Innings Pitched.
Zack Greinke, who is 37 years of age, is the current active leader in innings pitched with 3,110.
Pud Galvin is second on the all-time innings pitch list with a total of 6003.1 innings pitched.
Another absolutely untouchable record.
3.
749 Complete Games.
The current active leader? Justin Verlander, with a total of 26 complete games over the course of his career.
Another record that is absolutely untouchable.
-
Cy Young also owns a host of other records that will likely never be broken, including the all-time loss record.
The three records above, however, are particularly untouchable, mainly due to changes implemented to the game of baseball, such as the implementation of a 5-man starting rotation of pitchers and the use of relief pitchers.