Saudi Arabian Grand Prix - Betting Odds, Event Details, History and Records
Date:
2024.03.07 - 2024.03.09
Contest:
F1
Location:
Jeddah Corniche Circuit
The Saudi Arabian Grand Prix is one of the latest additions to the Formula 1 World Championship calendar.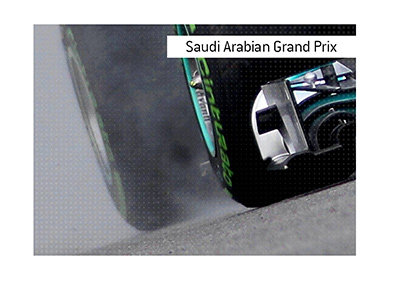 The Saudi Arabian Grand Prix was announced as a new race for the 2021 F1 season. The addition of the race was part of the continued expansion of Formula 1 into new markets and regions, with the Middle East having previously seen races in
Bahrain
,
Abu Dhabi
, and
Qatar
.
2023 Winner:
In the third edition of the Saudi Arabian Grand Prix, Sergio Perez held off his Red Bull teammate Max Verstappen and finished first. Fernando Alonso finished third and took the podium for the 100th time.
Circuit:
The race is held at the Jeddah Corniche Circuit, located alongside the Red Sea in the city of Jeddah. The track was designed by Hermann Tilke, who has designed many of the new circuits in the F1 calendar.
The Jeddah Corniche Circuit is a fast, high-speed street circuit with long straights and a mixture of high-speed corners and technical sections. It is one of the quickest street circuits in the world.
-
The inclusion of the Saudi Arabian GP into Formula 1 was not without controversy. Some critics voiced concerns about human rights issues in the country and suggested that Saudi Arabia was using the race as a tool of "sportswashing" - using sporting events to divert attention from or improve the country's image regarding political or social issues.
-
View more
Sporting Contests