Hungarian Grand Prix - Betting Odds, Event Details, History and Records
Date:
2024.07.19 - 2024.07.21
Contest:
F1
Location:
Hungaroring Circuit, Budapest, Hungary
The Hungarian Grand Prix is a motor race that's been held annually since 1986 and is part of the Formula 1 World Championship.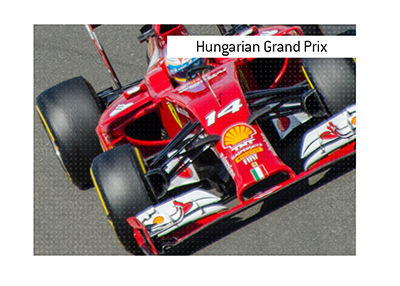 The mid-season timing of the Hungarian Grand Prix often makes it a crucial point in the championship battle, and the results here can be a precursor to how the rest of the season might unfold.
The Circuit:
The race is held at the Hungaroring circuit, which is located near Budapest, the capital of Hungary.
The Hungaroring is known for its twisty and narrow nature, which means overtaking can be difficult. As a result, the track is often compared to the street circuits, even though it isn't one. This makes qualifying extremely important as starting at the front can be a significant advantage.
The race is usually held in late summer, and the temperatures can be quite high. This can make tire management and cooling vital aspects for teams and drivers to focus on.
The circuit length is 4.381 kilometers (2.722 miles) and the race consists of 70 laps.
2024 Betting Odds:
The betting odds for the 2024 July Hungarian Grand Prix will be posted closer to the race, which takes place on July 21st.
2023 Winner:
Max Verstappen, driving for Red Bull, won the most recent race. He shared the podium with Lando Norris and Sergio Perez, who came in 2nd and 3rd respectively.
Historical Moments:
The Hungaroring circuit became the first to host a Formula 1 Grand Prix behind the Iron Curtain, marking a significant moment in F1's history.
The inaugural race in 1986 was won by Nelson Piquet, driving for Williams.
In 2020, Lewis Hamilton won his 8th Hungarian Grand Prix win, setting a record for the most victories at this circuit.
Atmosphere:
While the race has become a fixture on the calendar and generally attracts a large number of international fans, especially from nearby countries. The circuit's proximity to Budapest, a major European city known for its culture and history, makes it an attractive destination for fans who can combine the race weekend with tourism.
The Hungarian Grand Prix is a testament to Formula 1's global appeal and its ability to bridge political and cultural divides. The event has firmly established itself on the F1 calendar and is a favorite for many.
-
View more
Sporting Contests