Nurmagomedov Opens as Heavy Favourite For Rematch
Published on October 7th, 2018 12:52 pm EST
Written By:
Dave Manuel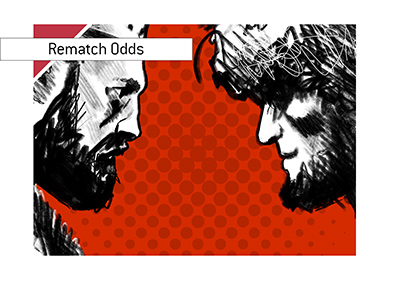 In the main event of UFC 229, Khabib Nurmagomedov submitted Conor McGregor via RNC in the 4th round to retain his Lightweight title.
After a fairly uneventful first round, Khabib dominated McGregor in the second, rag-dolling the former Featherweight and Lightweight champion and pounding him out on the ground.
In the third round, a tired McGregor managed to win on all three judge's scorecards. Khabib and his team decided that it was time to finish the fight, as he took McGregor down and choked him out.
After the fight, pandemonium erupted as there were multiple brawls involving the two camps. A disgusting display? Absolutely. Marketing fodder for the rematch? You bet.
McGregor already mentioned a rematch following his loss and Khabib and his team will surely not say no to such a lucrative fight. Does McGregor actually have a chance against Khabib? That remains to be seen. One thing is for sure - "The McGregor Era" in the UFC will likely be over if McGregor gets smashed for a second straight time by Khabib.
-
Odds for the rematch have already been released by a major offshore sports book - here they are:
Conor McGregor, +215
Khabib Nurmagomedov, -275
These odds represent quite a bit shift from the first fight, when Khabib was a slight favourite to win.
According to these odds, a $275 wager on Khabib would yield a total profit of $100 if he managed to win, while a successful $100 bet on McGregor would return a total profit of $215.
-
When Conor McGregor lost to Nate Diaz at UFC 196, McGregor was a big favourite to win. For their second fight, the odds were more or less even money.
Khabib, however, is an absolute monster that preys on McGregor's biggest weakness - ground fighting. If Khabib gets McGregor down to the mat, there is essentially nothing that McGregor can do, and he certainly won't be able to improve his ground fighting that much over the next 4-5 months to compete with Nurmagomedov, who is an elite level talent on the ground.
-
In short - the rematch is going to happen. Conor McGregor is going to be a big underdog, though he likely doesn't have much in the way of betting value.