Khabib Nurmagomedov Remains Betting Favourite Over Conor McGregor
Published on September 19th, 2018 7:35 pm EST
Written By:
Dave Manuel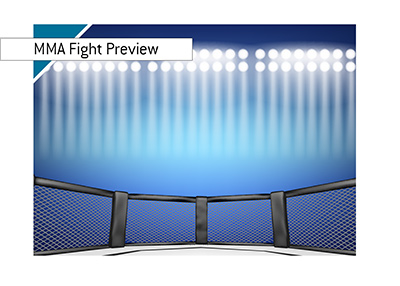 UFC 229 will feature the long awaited return of the "Notorious" Conor McGregor to the Octagon, as he is set to do battle against current Lightweight champion Khabib Nurmagomedov following a nearly 2 year hiatus from the UFC.
This is truly an almost impossible fight to predict, as the two men have such wildly different styles.
McGregor, for his part, is one of the top strikers in the UFC, and he is able to end a fight with a single punch (see Jose Aldo, Dustin Poirier and more).
Khabib Nurmagomedov, on the other hand, is a ferocious wrestler that is nearly impossible to deal with once he gets you on the ground. Khabib also comes from one of the best camps in all of mixed martial arts (AKA), so he will step into the Octagon with maximum levels of preparation.
Before we get into the breakdown of this fight, let's look at the current betting odds:
Conor McGregor, +150
Khabib Nurmagomedov, -160
It should be noted that the odds for McGregor have started to fall in recent weeks, as they ticked up to a level of +180 before dropping down to their current levels. This is to be expected, as McGregor has legions of fans who will want to bet their hard-earned money on him. I wouldn't be surprised at all if McGregor is even money to win by the time that the two men step into the Octagon.
There are a few big questions heading into this fight for me:
1) How will Khabib deal with Conor's striking early in the fight? Khabib is a notoriously slow starter, as evidenced in his fights against the likes of Michael Johnson. If Khabib gets stunned by Conor early, will he be able to recover?
2) How will Conor deal with Khabib on the ground? Khabib is unrelenting on the ground, and Conor is not the best ground fighter. Can Conor back Khabib off with his striking enough to keep the fight standing, or will Khabib just freight train Conor to get the fight to the ground? That's the single biggest question regarding this fight.
3) How will Khabib react to the bright lights of a Conor McGregor fight? There is no single fight bigger than squaring off against Conor McGregor in the UFC. Some fighters have held up perfectly to the bright lights (Nate Diaz), while others have wilted (Eddie Alvarez). Will Khabib be able to stick to the gameplan with tens of millions of people watching?
-
There is also the question of Octagon rust for McGregor, though he is a notoriously hard trainer that will surely show up sharp on fight night. In addition, he did have a fight against Floyd Mayweather, so it's not like he has been out of combat sports altogether since beating Eddie Alvarez.
Lastly, there is also the question of emotions and who can control theirs better. McGregor has been shown to be able to rein in his emotions in the past - can Khabib do the same?
-
In reality, the first couple of minutes of this fight will likely determine things. Either Khabib has no answer for Conor's elite striking or Khabib takes the fight to the ground early and punishes Conor.