McGregor vs Gaethje Seen as a Coin Flip
Published on February 24th, 2020 5:41 pm EST
Written By:
Dave Manuel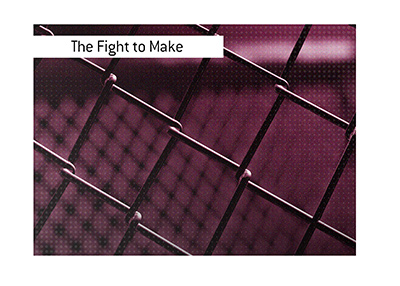 According to Ariel Helwani, Conor McGregor and his representatives are eyeing a summer showdown against Justin Gaethje.
Many options presented themselves to McGregor following his annihilation of Donald Cerrone a few weeks ago. Would he fight Jorge Masvidal for the "BMF" belt? Would he wait to take on the winner of Khabib/Ferguson? Would he look for a trilogy fight against Nate Diaz?
According to Helwani, McGregor has reportedly settled on Gaethje for his next fight.
This should certainly be an interesting match-up that would be filled with fireworks. Both men love to strike, and both men have fantastic chins. In addition, there is plenty of animosity between the two, with Gaethje frequently taking to his Twitter account to attack the Irish superstar.
There is also the storyline of Gaethje being good friends with Rose Namajunas, who was emotionally scarred after McGregor's "dolly" attack on Khabib Nurmagomedov's bus.
-
A few offshore sportsbooks have posted lines for this fight.
As of this moment, the odds currently look like this:
Conor McGregor, 1.90
Justin Gaethje, 1.90
As you can see, this fight is looking like a coin flip in the eyes of the sportsbooks.
As we've seen in the past, you can safely assume that McGregor's legion of supporters will plunk their hard-earned money down on McGregor, which will result in the line moving in his direction.
-
Justin Gaethje has proven to be very hard to put away in past fights, and McGregor has a tendency to tire out as the fight moves into the later rounds.
Having said that, Gaethje has proven to be very easy for his opponents to hit, and it will be interesting to see how he stands up to McGregor's power.
On the other side of the equation, McGregor's endurance may become a significant factor in this fight if he can't finish Gaethje early.
-
People have accused McGregor of cherry-picking his opponents, though Gaethje would be a tough, tough match-up for the Irish superstar.
This is the fight to make, as the winner will be the clear #1 contender to square off against the winner of Khabib/Ferguson.