Connor McDavid Clear Favourite To Win Hart Trophy
Published on April 8th, 2017 8:01 pm EST
Written By:
Dave Manuel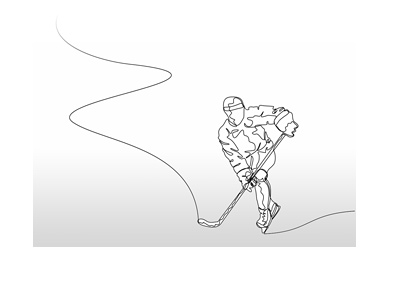 Connor McDavid, who is in his second year with the Edmonton Oilers, is the clear favourite to win the Hart Trophy this year.
After all, heading into the last weekend of the season, McDavid has a total of 97 points, which puts him ahead of both Sidney Crosby and Patrick Kane in the scoring race.
In addition, the Edmonton Oilers have already clinched a playoff spot and will be returning to the playoffs for the first time in many years. The Oilers, largely thanks to McDavid, have not faltered this season and are no longer a lottery team. Given the depth of fantastic young talent that the Oilers possess (including Leon Draisaitl and others), the days of the Oilers being a lottery team seem to be well behind them.
Other players have had strong seasons, namely Sidney Crosby of the Pittsburgh Penguins, who has scored a total of 43 goals. The Penguins are one of the league's top teams, and if Connor McDavid weren't in the NHL, Crosby almost certainly would have won this year.
-
Given the turnaround that the Oilers have experience and the fact that McDavid is going to win the scoring race, there can be no denying that McDavid should win the Hart Trophy this year.
The oddsmakers agree, as McDavid is currently a -500 favourite to win the award:
Connor McDavid, -500
Sidney Crosby, +300
Patrick Kane, +550
Brent Burns, +700
Sergei Bobrovsky, +2000
-
There seems to be a growing consensus that the Hart Trophy is McDavid's award to lose this year.
What do you think? Can a case possibly be made for any other player in the NHL to win this award this year ahead of McDavid?