Colorado Becomes 19th State To Offer Legalized Sports Betting
Published on November 8th, 2019 12:10 am EST
Written By:
Dave Manuel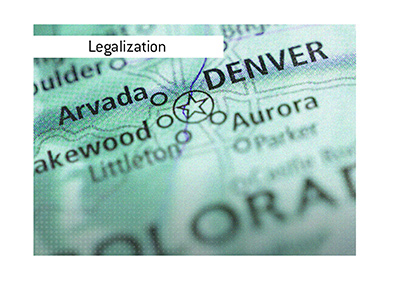 Earlier this week, Colorado became the 19th state to legalize sports betting after Proposition DD passed by the smallest of margins - 51.10% to 48.90%.
Proposition DD, which was the Legalize Sports Betting with Tax Revenue for Water Projects Measure, looked to legalize sports betting in the state while levying a tax of 10% on those conducting sports betting operations. The money raised from the tax would go towards funding state water projects.
After initially appearing like the measure would pass easily, a late surge by those opposed to the bill saw the results turn out much closer than previously anticipated.
In the end, 756,270 Colorado residents voted for the bill, while 723,665 were opposed.
-
With the passage of Proposition DD, Colorado became the 19th state to pass sports betting legislation. Of these 19 states, 13 are currently offering legal single game sports betting.
The states that are currently offering sports betting are:
Oregon
Nevada
New Mexico
Indiana
Iowa
Arkansas
Mississippi
West Virginia
Pennsylvania
New York
Rhode Island
New Jersey
Delaware
The states that have authorized sports betting but aren't yet offering it are:
Montana
Colorado
Illinois
Tennessee
North Carolina
New Hampshire
+ District of Columbia
The states with active sports betting legislation are:
California
Michigan
Ohio
Maine
Massachusetts
-
With the exception of a couple of states (namely Utah), sports betting is expected to be widely legalized in a couple of years.