Cavaliers Odds of Winning Nearly Unchanged
Published on June 1st, 2018 6:47 pm EST
Written By:
Dave Manuel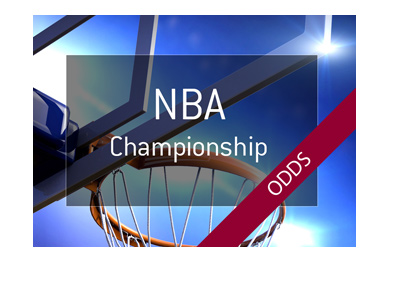 Lebron James and the Cleveland Cavaliers are currently 11/1 to win the NBA Championship, despite the fact that they very narrowly missed out on winning Game 1 of the series last night.
The Cleveland Cavaliers were massive underdogs to win the NBA Finals heading into the final series of the year, though their odds haven't really worsened, despite the fact that they lost Game 1.
There are two ways of looking at this if you want to be bearish or bullish on the Cavaliers at this point:
Bearish - the Cavaliers should have won Game 1 and ended up suffering a demoralizing loss. A key call against Lebron James was overturned by the referees and JR Smith committed an unthinkable gaffe at the end of the game. This type of loss is heartbreaking and will be tough to overcome.
Bullish - the Cavaliers, despite being overmatched and on the road, gave the Warriors everything that they could handle. Kevin Love is healthy again and the Cavaliers proved that they could still hang with the Warriors.
-
The smart money seems to be on the Warriors thrashing the Cavaliers in Game 2 and sending the series to 2-0 heading back to Cleveland.
On the other hand, Lebron James is a fantastic leader and there is no doubt that he will have his time ready to go in Game 2.
-
Let's take a look at the current betting odds for this series, courtesy of a major European bookmaker:
Golden State Warriors, 1/10
Cleveland Cavaliers, 11/1
That is a very large gulf for the Cavaliers to try to make up, though let's not forget that the Cavs came back from 3-1 in 2016 to win the NBA title.
Sure, the Warriors should win, though can you really bet against Lebron James at this point and feel good about it?