Cleveland Browns Suddenly Super Bowl Contenders Following Key Moves
Published on March 13th, 2019 11:03 am EST
Written By:
Dave Manuel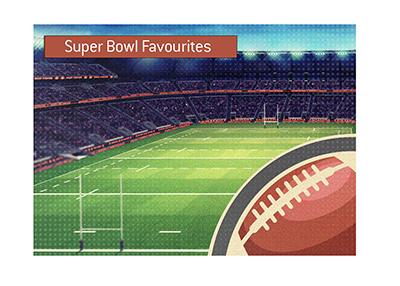 It is 2019 and the Cleveland Browns are suddenly legitimate contenders to win the Super Bowl.
It seems like it was only yesterday when the Cleveland Browns were putting the finishing touches on an embarrassing 0-16 season. In reality, that was two short years ago.
Out of the embarrassment of that season came Baker Mayfield, who the Browns decided to take with their #1 pick. Taking Mayfield at #1 was controversial at the time, though the Browns look like geniuses after Mayfield narrowly missed out on the Rookie of the Year award (second to Saquon Barkley). If Mayfield had played the entire season, he likely would have won the award.
The Browns had a number of key pieces in place last season and put in a much stronger than anticipated season.
This offseason has seen the Browns (and their GM John Dorsey) move from fringe playoff contenders to legitimate Super Bowl contenders.
To start, the Browns added Kareem Hunt, and will have a backfield of Chubb, Hunt and Johnson when Hunt returns from suspension. Rolling out two-back sets with Hunt and Chubb will be a nightmare for opposing defences to deal with.
The biggest move of the offseason, however, came when the Browns traded a couple of picks (including a first rounder) and Jabrill Peppers to the Giants for Odell Beckham Jr. Beckham, fresh off of a new contract, was a problem in New York, though he will be moving to a team that includes his best friend (Jarvis Landry) and an accurate quarterback.
The Browns' offence now boasts Mayfield, OBJ, Landry, Chubb, Hunt, Johnson and Njoku - that will almost certainly be one of the top units in the NFL.
On defence, the Browns have Myles Garrett and Denzel Ward on rookie deals, and are apparently looking at adding Earl Thomas.
-
So, how have these moves translated to the bookmakers' odds in Vegas?
Here are the current odds to win the Super Bowl for the top ten teams, courtesy of Bet365:
Source: Bet365
Time Stamp:
March 12th, 2019 10:32 am EST
Odds Subject to Change
New England Patriots, 8.00
Kansas City Chiefs, 8.50
LA Rams, 8.5
New Orleans Saints, 9.00
LA Chargers, 15.00
Chicago Bears, 15.00
Cleveland Browns, 15.00
Philadelphia Eagles, 17.00
-
As you can see, the Browns are right in the thick of things and can be considered one of the favourites to win the Super Bowl.