European Gamblers Clamour to Bet on the Browns to Win Super Bowl LIV
Published on July 25th, 2019 1:39 am EST
Written By:
Dave Manuel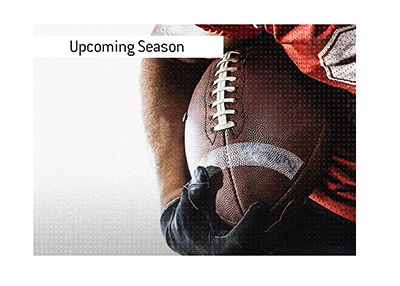 After years and years of desolation and tears, Cleveland Browns' fans finally have something to cheer about.
The Browns, thanks to a number of savvy offseason moves, are suddenly relevant again.
Thanks to having a number of their top players on rookie contracts, the Browns were able to bring some big names in during the offseason, namely Odell Beckham Jr., who will be joining a powerful attack that includes the likes of OBJ, Nick Chubb, Jarvis Landry and Baker Mayfield.
Not only that, the Browns also possess one of the most electrifying defences in the NFL, which should make for a very fun year.
According to data compiled by a major European bookmaker, the Browns are, far and away, the most popular team with European gamblers to win the Super Bowl.
And why not? The Browns are around 17/1 to win the Super Bowl at most books, which makes them a pretty interesting bet (and potentially profitable) bet to win it all.
The Browns have a great chance to get out of the AFC North, as the Steelers will be missing Antonio Brown and Le'Veon Bell, while the Bengals and Ravens both have concerns (especially the Bengals, who look to have one of the worst offensive lines in the league).
-
According to the data, almost 20% of all Super Bowl bets have come in on the Browns at roughly 17/1 so far. This obviously leaves the books exposure to a potentially painful loss if the Browns can win it all.
Can the Browns bring it all together? That remains to be seen, though they certainly should be exciting.
-
Some of the other popular teams with bettors include:
New England Patriots (8/1 - it's impossible to bet against Tom Brady, even with the loss of Gronkowski)
Indianapolis Colts (17/1 - Andrew Luck is resurgent and the Colts possess a very balanced attack)
Kansas City Chiefs (9/1 - despite losing Kareem Hunt, the Chiefs still have Mahomes, Hill and Kelce)
Philadelphia Eagles (17/1 - a returning and healthy Carson Wentz should help to electrify the Eagles' offence)
-
Do you think that the Browns can win the Super Bowl and get through teams like the Patriots and Chiefs?