Clay Bennett Continues To Be Public Enemy #1 For Seattle Sports Fans
Published on October 7th, 2022 11:52 pm EST
Written By:
Dave Manuel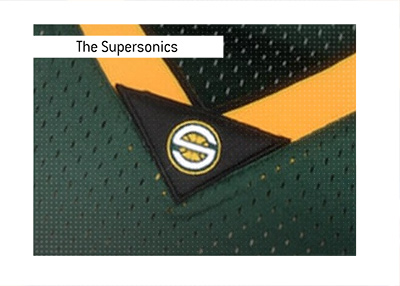 Clay Bennett, who is the Chairman of the company that owns the NBA's Oklahoma City Thunder, is not welcome in the city of Seattle.
In fact, to this day, Bennett remains one of the most loathed sports figures in the history of the city of Seattle.
And for good reason.
-
In 2006, Bennett and his ownership group bought the Seattle Supersonics from Howard Schultz for $350 million.
The Supersonics were not a good team at the time, though they were certainly a team with good, young assets.
The biggest young asset? Kevin Durant, who, at the age of just 19, would average over 20 points per game in his rookie season.
When Clay Bennett bought the team, he did so with the understanding that he would make a "good faith" effort to keep the team in Seattle, provided that the team could secure public funding for a new, badly-needed arena.
After failing to secure $500 million in funding for a new arena, Bennett did what many owners before him had done - threatened to move the team to a city that WAS willing to pay up.
This wasn't a bluff - on March 21st, 2008, Bennett announced his plan to relocate the Supersonics, and a few months later, they were gone, relocated to Oklahoma City.
Just like that, the beloved Supersonics were out the door, possibly never to return.
Many people felt that Bennett, with his many ties to the city of Oklahoma, never planned to keep the Sonics in Seattle in the first place.
-
To add salt to the wounds, Clay Bennett was named Chairman of the NBA's relocation committee in 2011.
In 2013, the proposed relocation of the Sacramento Kings to Seattle was put forth, and the Board of Governors ended up voting down the proposal.
Once again, Bennett had played a part in denying NBA basketball to the people of Seattle.
-
While Seattle will likely get an expansion team over the next decade or so (likely along with Las Vegas), SuperSonics fans will never forgive Clay Bennett for moving the team.