Chris Paul Channeled His Emotions Towards An All-Time Performance
Published on May 30th, 2022 3:44 am EST
Written By:
Dave Manuel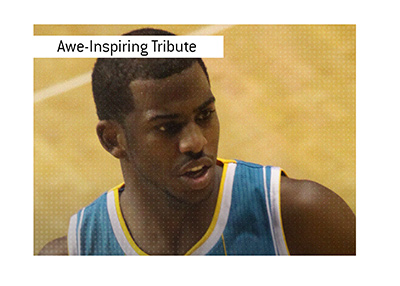 Over a two-day stretch during his senior year in high school, Phoenix Suns point guard Chris Paul experienced the highest of highs, followed by the lowest of lows.
On November 14th, 2002, Chris Paul accepted a full scholarship to Wake Forest University. It was a dream come true for Paul and his family, as he moved closer towards his goal of playing in the NBA.
The very next day, Chris Paul's biggest supporter, his grandfather, Nathaniel Jones, was murdered.
-
Nathaniel Jones, who owned a gas station in the area, taught Chris Paul the value of hard work, and this hard work enabled Chris Paul to become one of the very best players in the NBA.
Nathaniel, who came up with the "CP3" nickname for Paul, would close up his gas station early if his grandson was playing basketball.
Nathaniel Jones was a fixture at Paul's high school games, cheering on as his grandson earned himself a full college scholarship.
When Chris Paul learned of his 61 year-old grandfather's death, he was stunned and left feeling hollow inside.
Paul would funnel his grief into an awe-inspiring tribute to his grandfather, which he would carry out in his next high school basketball game. His Aunt suggested the tribute, but Paul doubted he could pull it off.
"Score 61 for your granddad", she said.
61 points would represent a point for each year of his grandfather's life.
-
Chris Paul didn't tell his parents about the planned tribute, just in case he couldn't pull it off.
After a 24-point second quarter, Paul was on his way to scoring 61 points.
With just a couple of minutes left in the game, CP3 had scored 59 points, and the crowd was now aware of his 61-point attempt.
After getting fouled on a layup, Chris Paul hit the 61-point mark, though he still had to take his free throw.
CP3 airballed the free throw on purpose and was immediately taken out of the game by his coach, where he was mobbed by teammates and family. Paul was overcome and burst into tears.
-
Chris Paul was just six points away from setting the all-time points record in a single game for his state, but he didn't care.
The 61 points for his grandfather was way more important.